Dim sum for breakfast.
Started off the Christmas weekend with a really good breakfast with James, Christina and Dax at a Dim sum restaurant in Taman Megah, just a few doors away from Liana's Cafe. Got there around 9.45am and it was packed, had to stand around...looking and waiting to see which table is almost done. But the wait was worth it all, cause it's been awhile since I had dim sum for breakfast.
This was something new to me. Very interesting, rice with 'pau', and filled with abalone, and stuffs...it was GOOD! :P
Then the usual, 'ha kau' and 'siew mai'. I think that's what it is. haha. ;)
Some rolls with erm..stuffs in them. :P Delicious.
Another type of rolls dim sum. I was just happy that I had dim sum, its been so long...Maybe I should get some dim sum for breakfast tomorrow. :P
Not forgetting my favourite dish, brinjals or eggplants. :) A meal for me is not complete without brinjals/eggplants. :)
Also another usual dish for dim sum, the fishballs. :) Its ok, not really my favourite. There's 2 types of fishballs here, fried and not fried. :)
This was something new too, half an egg, topped with fish paste. Interesting but nothing really special about it. :)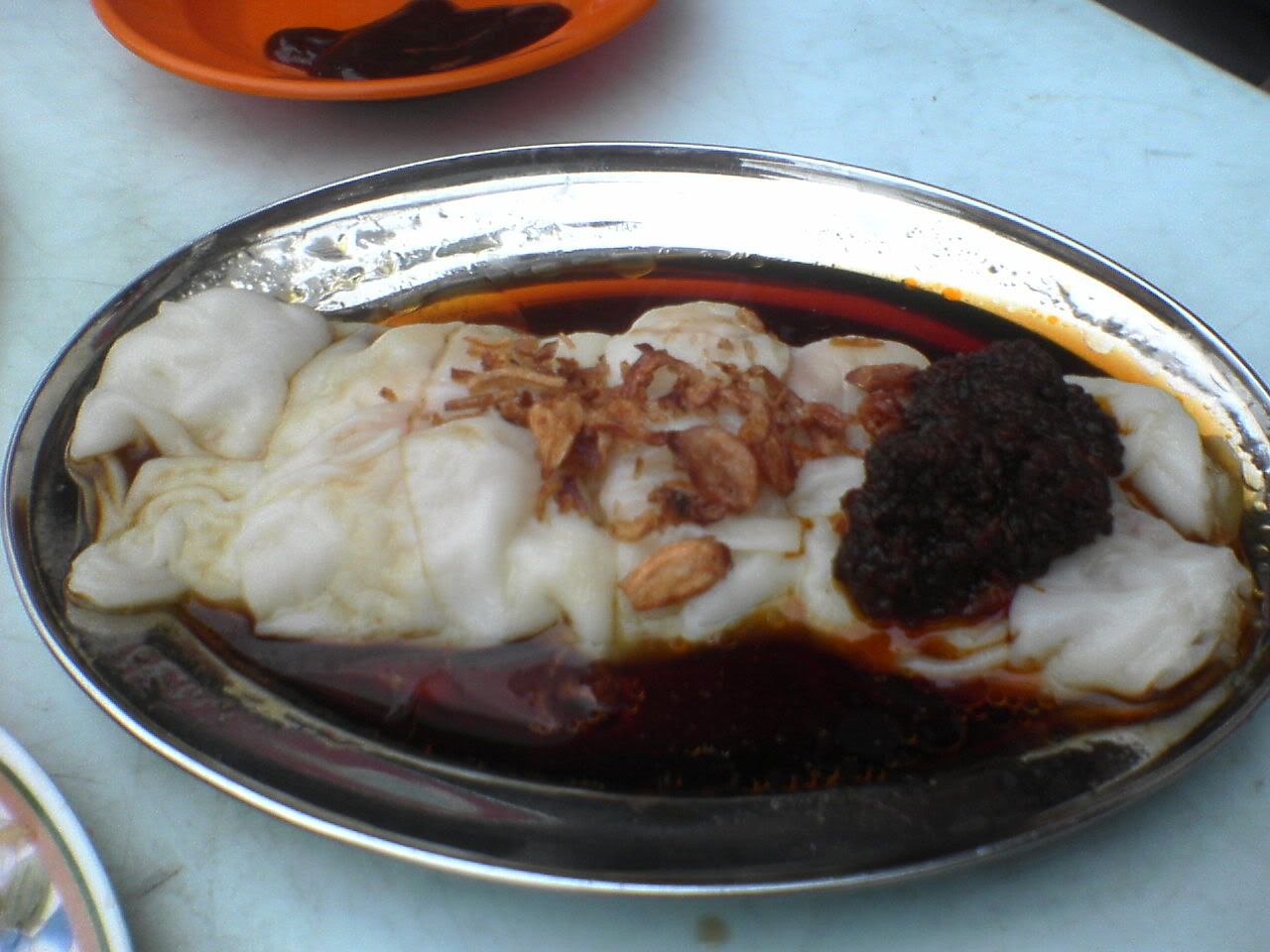 Hong Kong style 'chee cheong fun' with prawns stuffed into them. Loved the 'sambal'.
Fried stuffs with prawns in them i think. Loved how it tasted with the mayonaise. Should have taken more of it. ;)
My favourite dessert dish after a hearty meal of dim sum. :) Yam based and it's GOOD! :P