It's finally over!
Phew, finally the wedding is over. :D Ok,so it's not my wedding...but it was a huge burden lifted because of the anxiety of whether the couple likes the photo montage I did for them and whether the whole process of presenting it will go smoothly. Maybe I just worried too much. :) Anyways, it went quite well...except for a few minor hiccups here and there but overall I guess it's fine. :)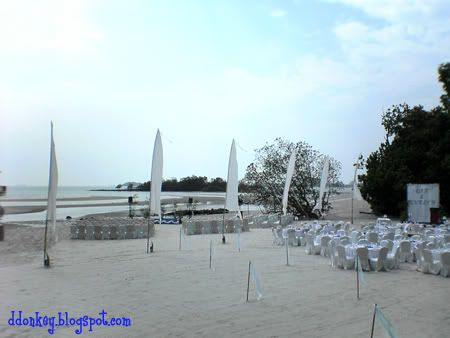 Thank God the weather was wonderful, a little hot but better than raining. :D Everything went well so it was quite fun actually. :)
I didn't manage to take photos because my outfit for the night didn't have any pockets so I couldn't bring my mobile phone with me. Oh well,I'll try to get them for the others who did take photos that night and post them. :)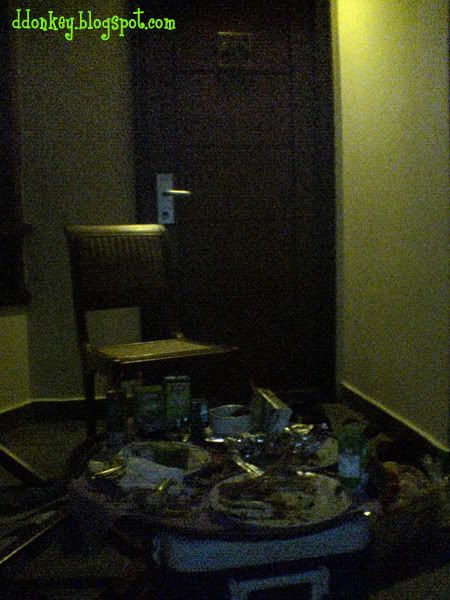 So after dinner and all the packing up, a few of us that stayed back went to the swimming pool to cool off. :) To think we were going to spend the whole night at the 24 hours poool, we got shoo-ed off around midnight when they switched off the lights surrounding the pool area. Guess that was a hint for us to leave. ;) Oh well, at least we got to cool down and had some leftovers from the dinner before going to bed. Soft-shell crabs and some other stuffs, ate them in front of our room. :D Couldn't take a good photo of it because of the lack of lighting. ;) But you get what I mean. :D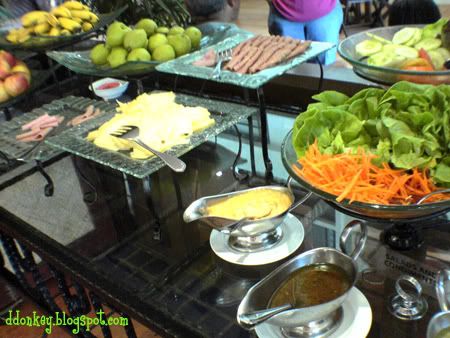 Then breakfast rolled around. :) Yummy!
Avillion
's breakfast spread was pretty good...loads of choices and it was by the pool, so after breakfast...went dipping in the pool to cool off again. :P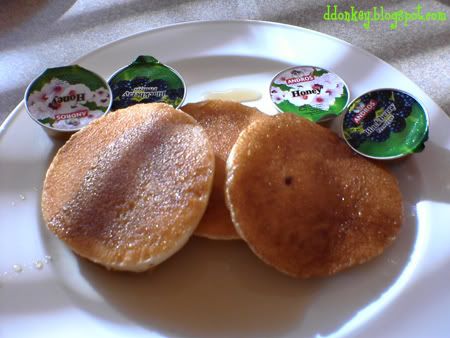 Totally forgot to take photos again because my stomach led the way. :P Simple pancakes, the maple syrup could have been better. :D But this is not Canada so can't ask for much. :D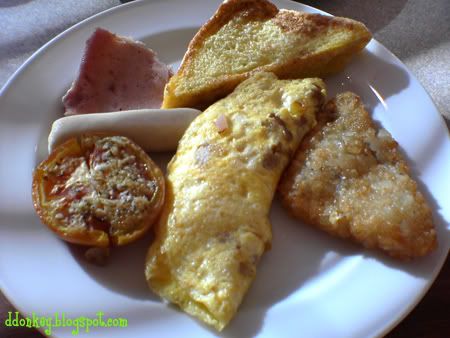 Ok,so I had more than this but I finished eating before I remembered to take photos of it. ;) Oh well,another time. :) Now to prepare for tonight dinner. Gotta show the photo montage again at their chinese dinner. Hopefully, I'll remember to take photos. :P