Free food!
Last week, we got to go back to
Noble House
again for another dinner with Dax & Evelyn. They had an extra 2 tables leftover from their wedding dinner so a bunch of us were invited to go help them finish the job. :D At least this round, I remembered to take photos. ;)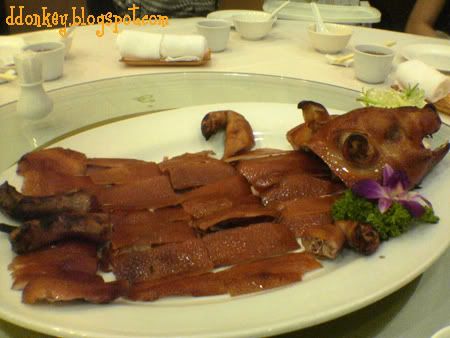 The suckling pig from another angle from the
last round
.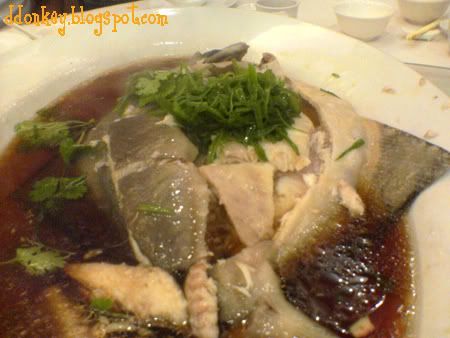 Yummy fish. Not big enough for all of us though. ;)
Man, the tofu mixed with vegetable and mushrooms were fantastic! What a great mix. *slurp*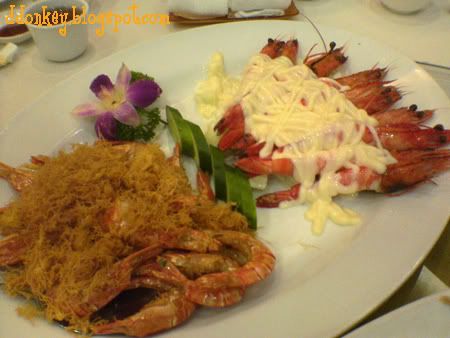 Of course you can't forget about the prawns. :) Actually it wasn't exactly the same dishes we had during the dinner but it was still good. :D We headed over to
BonTon
for some desserts and drinks.
They really do need to stop moving already. I think quite a lot of people are trying to figure out where are they now. :) From Jalan Kia Peng to Jalan Ceylon and now at Jalan Conlay. But I do like the new place...looks much better.
Was too full and tired to take photos so I just took whatever was on the table and it was pretty dimly lit. Anyways, it was nice to just chill on the comfy sofas and couches.