Italiannis, we meet again.
It's been awhile since I've been to Italiannis and this time I have with me
Irene
and
Sun
to try out Italiannis' latest outlet at The Curve. Suppose to introduce
Sun
to Trina of
Laundry Bar
[The newly opened spot which created quite a buzz] and see what can happen. :) So before the meet, we had my favourite dishes for dinner.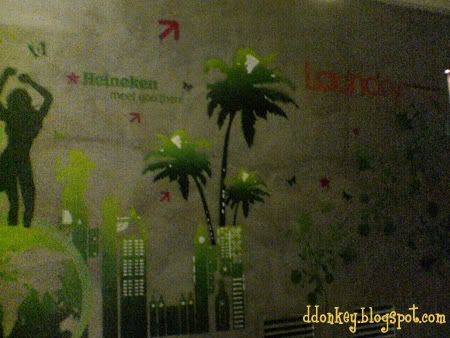 I didn't notice this side of the wall where the graffiti/wall-decor was pretty cool. :) Love it, maybe I should re-paint my room with stuffs like this. ;)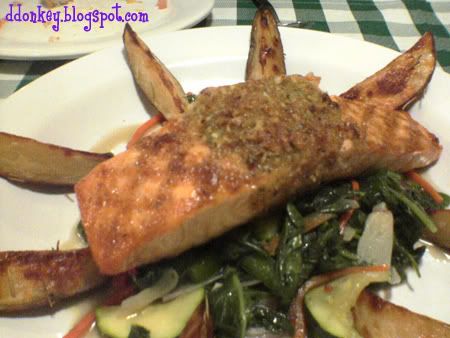 Didn't even bother to take photos of the
Calamari Caesar salad
since I've had it so many times and so many photos I've taken of it. :D But this, I love alot! The Grilled salmon erm..something...delicious! *slurp* :P~
This was nice too but if it was with cream sauce, I would have loved it even more. ;) The downside of the dinner was that we ordered a little too much so we didn't have space for the wonderful tiramisu and other mouth-watering desserts! ;) I guess the next round we'll have to get more people to come along. :D Thanks again for dinner, Sun. :)