It's finally over.
Finally, almost a week long music festival is finally over.
KLMF 2006 at Istana Budaya
was quite fun and I got to see more of the musicians and get to know them better throughout the festival.
All thanks to Puan Ein from the Ministry of Culture, scored myself a couple of media passes for
alldatJazz.com
to cover the event. Check out the website for a review of the event soon.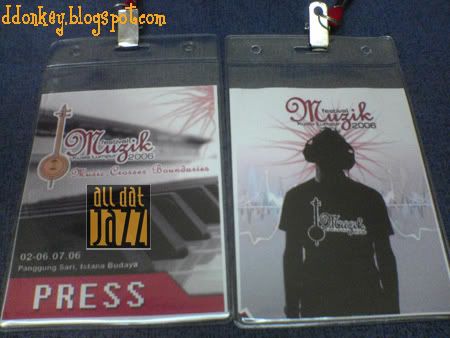 Kinda got hooked to this drink after Joyce [or was it Anusha?] introduced it to me. Imported from Indonesia. Suppose to quite a big hit there. I like it. :)
I wonder if I can get them at supermarket in town.
On the first night, managed to catch
Aseana Percussion Unit [APU]
,
Saharadja
, ChungMyung Art Troop and Kulintangan Beauforth Sabah perform. The ChungMyung Art Troop was quite interested to watch as they did all the acrobatic moves while playing their instruments. I wonder how the people liked them at the
Rainforest World Music Festival
.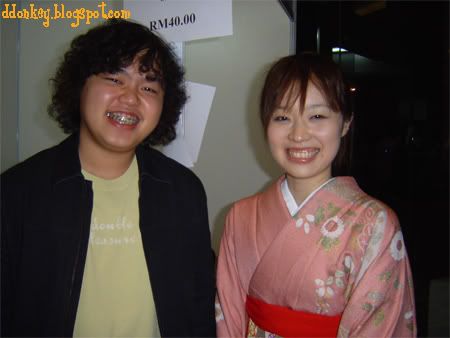 Lucky me, got to take photo with
Chie Hanawa
. She looks really cute in that kimono. ;)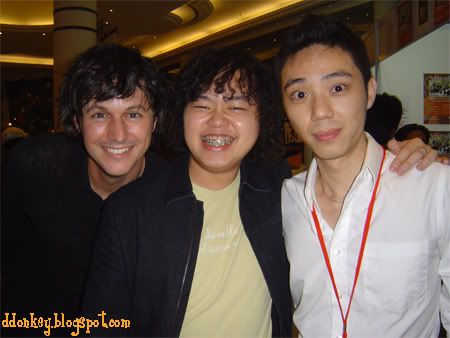 L-R : Nick
[The Idea Of North]
, me, Eric Li Nick is such a joker. :) But this photo came out quite well, I suppose.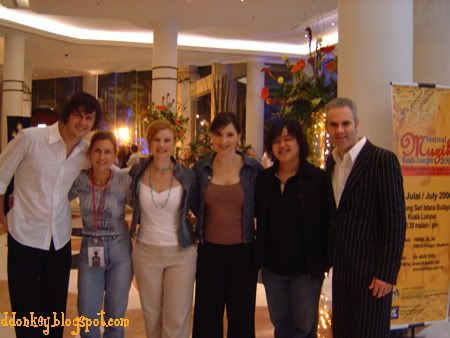 L-R : Nick, Maxine, Trish, Naomi, me, Andrew
The Idea of North
was such a fun bunch. :) Had so much fun just driving them around town and getting them to the radio stations for their interviews. Max was great fun too even though we didn't spend much time sitting around as she had to run around to get things ready for the festival. I hope
Korea
and
Penang
this year will be more fun than this. :D