Seoul Trip.
Man, I just can't get back into the swing of things after the Seoul trip. It was just fantastic! Lovin' the place and the people that I met there. Hopefully next year I'll be able to tag along with the fellas to another country! :D This is going to be a photo-heavy post. You have been warned. :)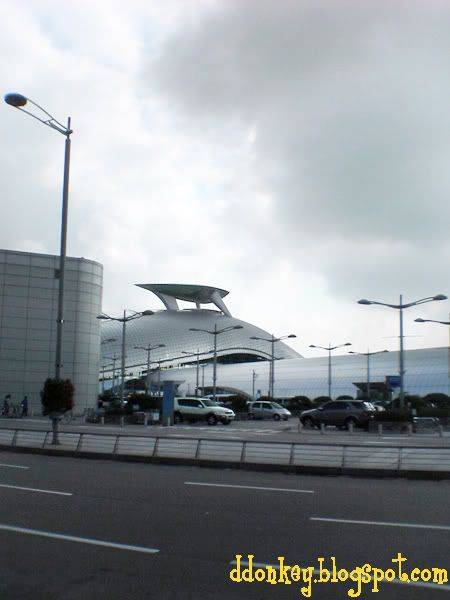 So we got to Incheon around 8 a.m. and the weather was fantastic. A little cloudy but cooling! Interesting architecture. There was a warning about some typhoon on its way when we arrived but it didn't happen so that was cool.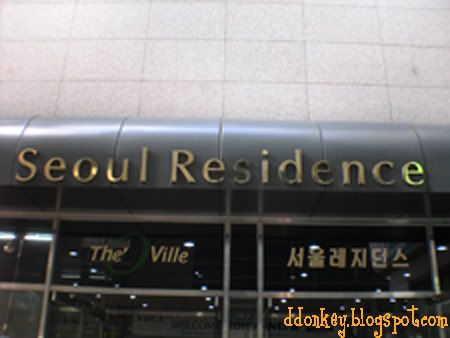 Seoul Residence
was great. It had everything kitchen, untensils, hi-speed internet connection, washing machine, iron. Best thing, we stayed for free! All thanks to the
Jarasum International Jazz Festival
people!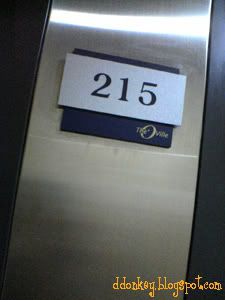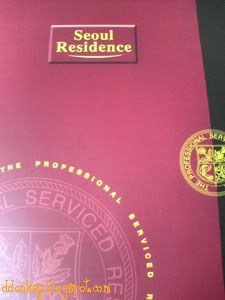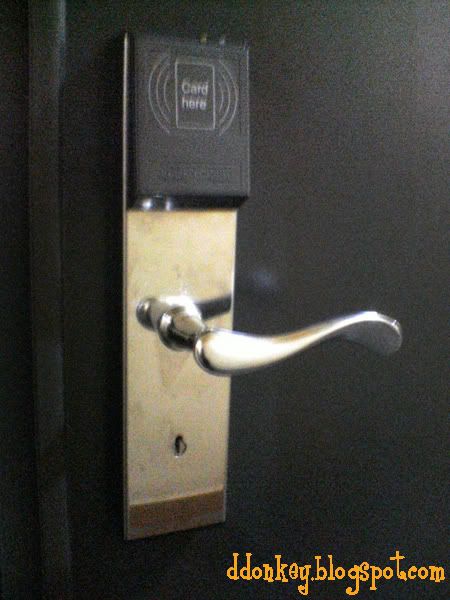 They don't use keys anymore, just a card and you 'touch 'n' go' to get into the room. Great stuff! :)
One thing about the drivers there, each thinks they own the road! If you think Penang drivers are bad, you will love them after you spend some time on the road with the koreans!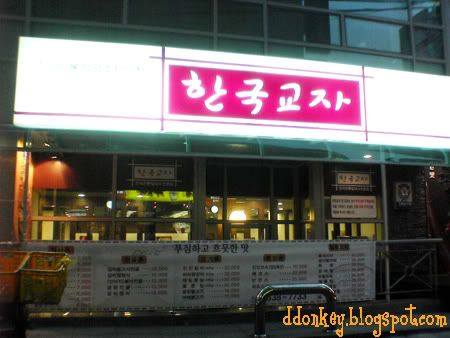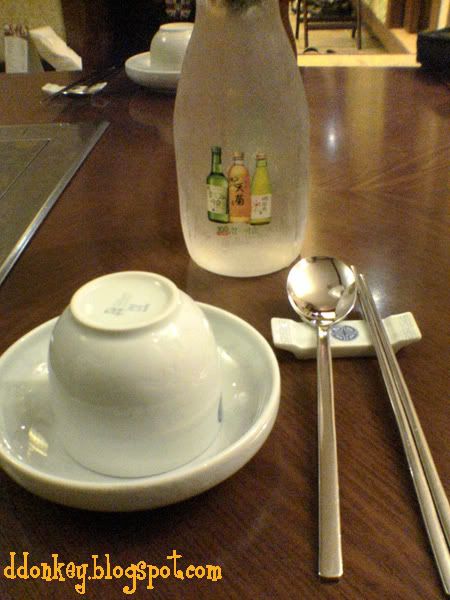 For my first korean lunch, we went to a basement restaurant.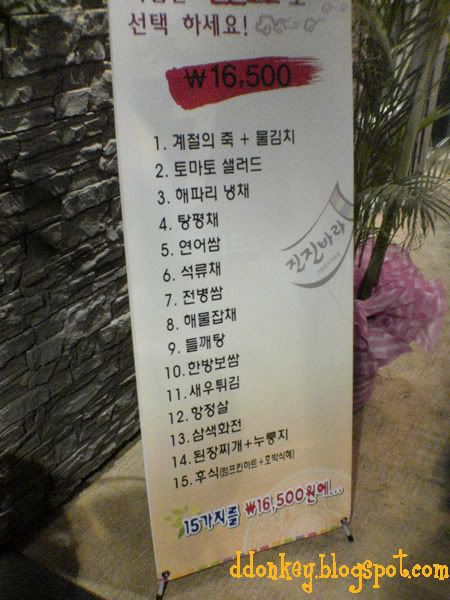 For 16,500 won we 15 dishes. It was like a food marathon. Not a good idea for first timers to korean food!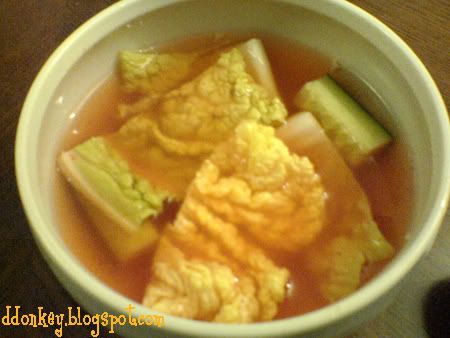 And as with any korean food, you'll have the standard kimchi.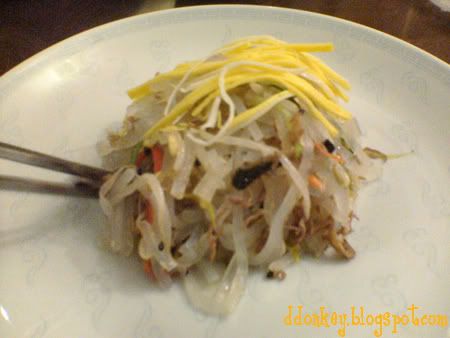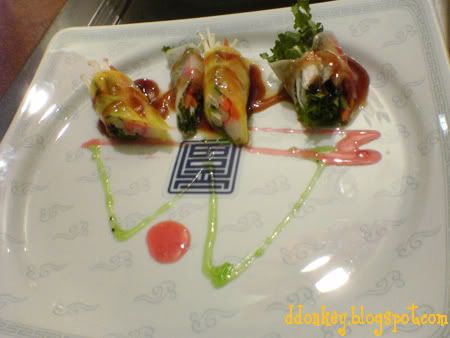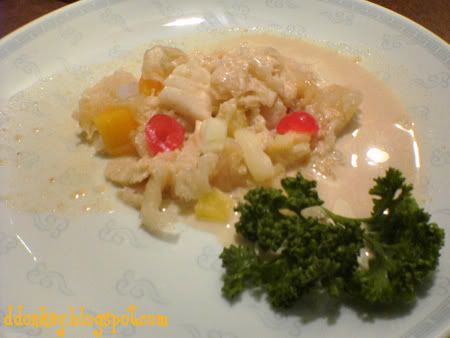 I really have no idea what I was having during lunch but it was an interesting experience. Even Chang-Ho, the artist manager for the festival had no idea what some of the dishes were. ;)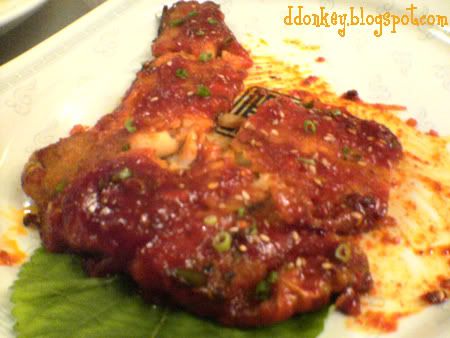 But I do know that this fish was great and I loved it.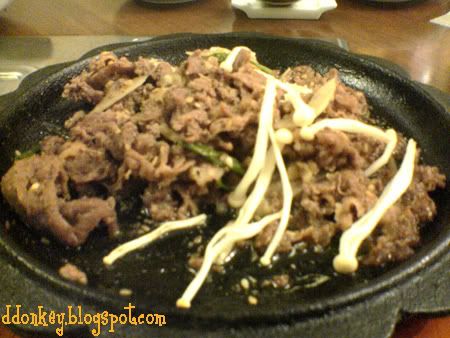 So was the beef!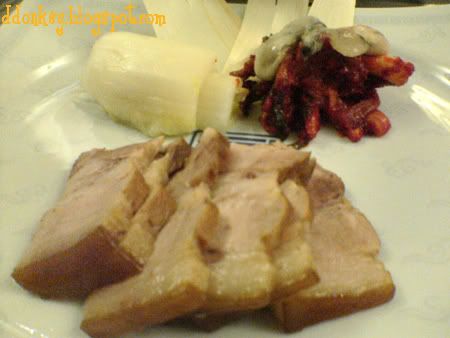 And the pork! :D *slurp*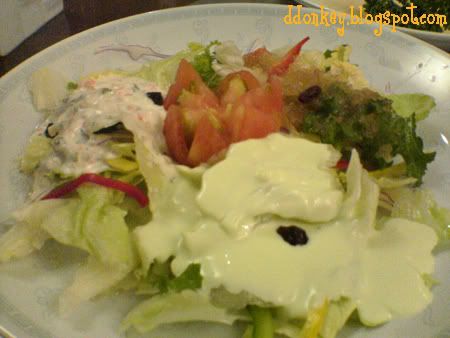 The salad was good too with their own special dressing.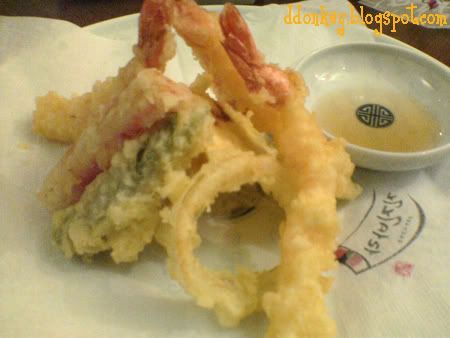 This was not fun! I took the green color vegetable thinking it was an okra but it was not. Oh, it was so not... it was the spicest chilli I've had in my whole life. Nothing came close to this. I was sweating, my face went red and my tongue was numb! It took a lot of hot water to kill the heat! So a word of advice, don't stick the whole thing into your mouth.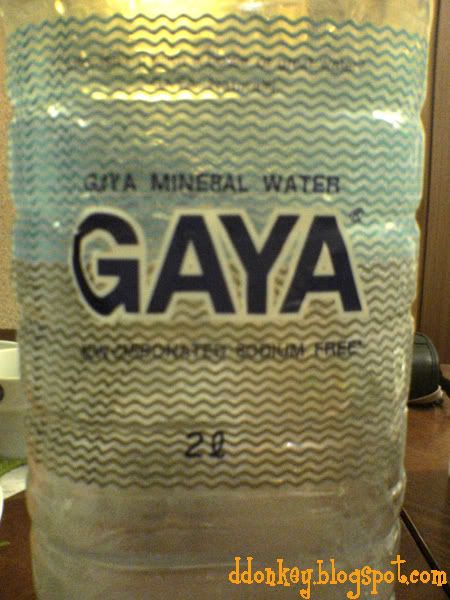 So to un-numb my tongue, I drank most of the ice water from their 'GAYA' brand. ;)
Korean style dimsum.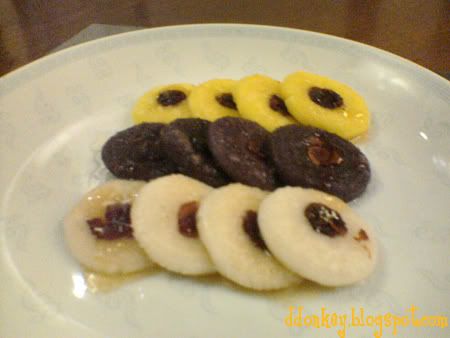 This I loved the most. Sweet desserts, rice cakes with red beans and stuffs in them. I wonder if I can find this here.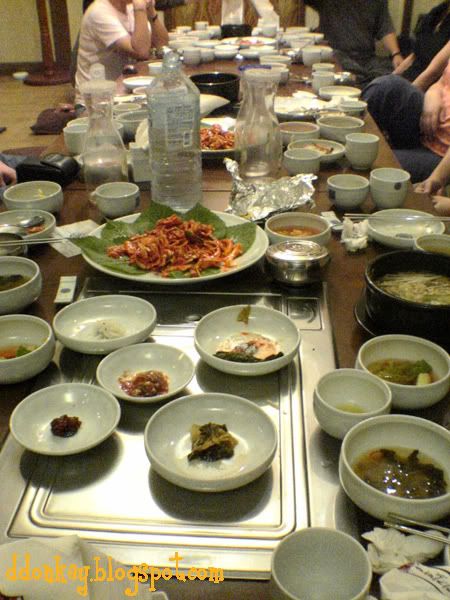 That's the spread for 11 people. The waitress do move really fast here.