Random Joe.
Been having trouble trying to take photos with me mobile hence the lack of updates on this blog. No photos = no blog post. :D Since the mobile camera's acting like a diva. I do get a couple of shots once and a while and this is one of those times. :)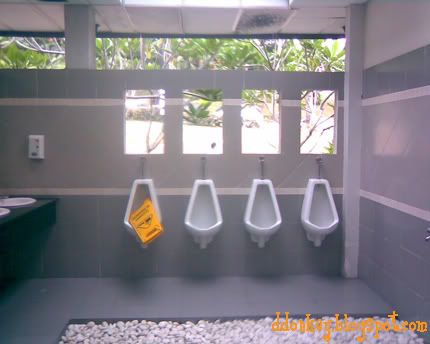 Such as this. Went to check out the
Tugu Drum Circle
one of the Sundays and saw their clean toilets. Just one question.
Why is there an opening right in front of the urinal and facing the main road?
Is there a need to let people see you in the act of peeing? Oh well, at least the toilet's clean. :D
This was a rare find. A Hummer H3 on Asian Heritage Row. D@mn... how did they manage to get his one in? Look freaking good! :)