Kota Kemuning is a cool place.
Went over to
Kota Kemuning
with Nelson, Yvonne and Irene just now to check out this Meranti town-house place which they are contemplating on purchasing. Looks really nice, right next to the golf course with 1,200 to 1,400 square-feet of living space. Lovely! :D
Even though it's kinda far from PJ and you'll have to go through Subang Jaya to get out or pay the toll but it's really a nice housing area. :D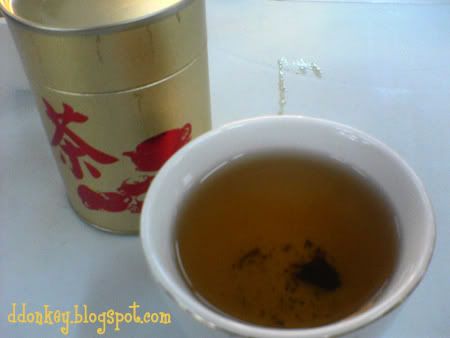 Had dinner with Andrew and Celine and their daughters since they've moved over to
Kota Kemuning
recently as well. Andrew had some 'wild' tea leaves for us to savour and I must say that even though I'm not such a huge chinese tea fan, this was pretty good. :)
I'm surprised that there's some good food to be found in
Kota Kemuning
. :) Like this stewed pork, egg and tofu that I had, they also have chicken and duck but I love pork more. haha. :) Yummy!
Irene had the claypot chicken rice...it was ok, she doesn't like the salted fish and the chinese sausage so I guess the taste could have been better. :) But with the egg, it was alright. :) Now i wonder what other good food I can find in
Kota Kemuning
. :)