More random photos from Korea.
Been trying to sort out my Korea trip photos but to no avail so I'm just going to post whatever my pointer points to. :)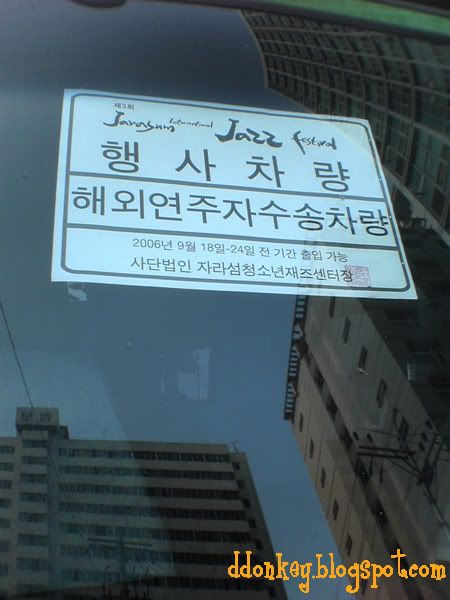 Throughout the trip we were given pretty good attention by the festival organizers. Sure does pay off when you know them. haha. :) We had a bus that takes us directly to the festival. Straight to the entrance, most of everybody else had to park and walk about 5 minutes to get to the entrance. No, not us. :P
So the boys had to do a gig in town at one of the fringe events with a co-sponsor for the festival. Farid and the gang was the first asians to perform at the just opened LIG Art Hall. What a honor. The place looks really fantastic. State-of-the-art facilities. Kick-@$$ sound system. Sure does make our art centres look real bad! ;)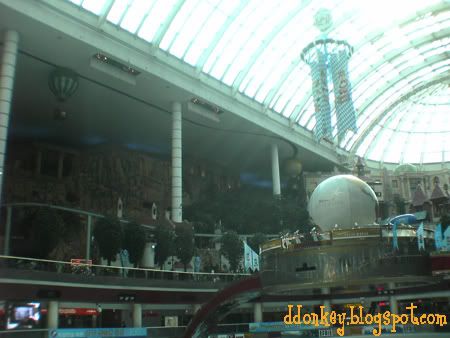 Was also doing some sight-seeing around town and was over at this mall called Lotte World. Man, the place is huge. Sorta like Berjaya Times Square but this one has a skating rink in it. They even have a ride in the shape of a hot-air balloon.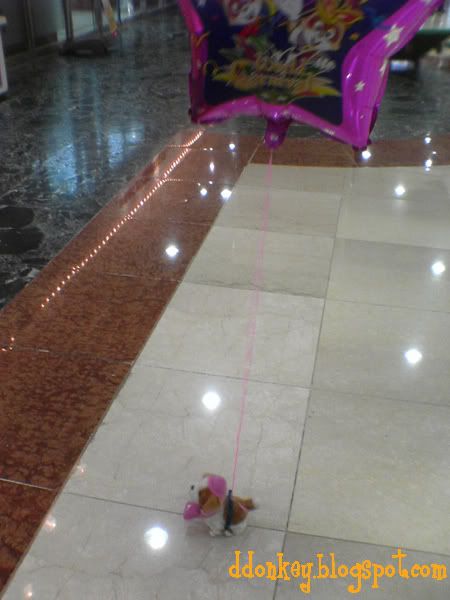 Funniest thing, this little battery-operated doggie with a balloon tied to it. It'll just walk around and stop everso often to bark and then walk again. Ok,so it might not sound funny now but it was hilarious when I saw it there. Maybe cause a kid was kinda freaked out by it.. ;)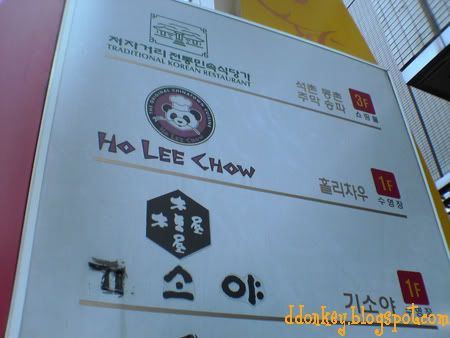 As I was saying the Korean have really funny names for their restaurants and hotels. Here's one.
Ho Lee Chow
. The chinese food here must be real good. ;) Haha. Wait, maybe the food here is only for holy people...but it's a panda chef. Maybe it's for holy pandas. haha. :P Ok Ok...but you have to admit, that's a funny name! :D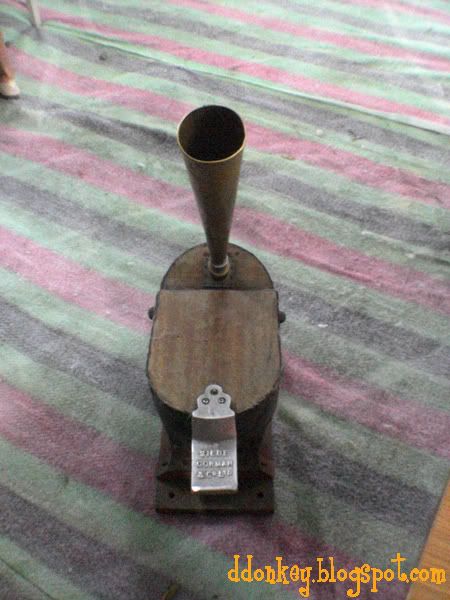 Ok, back to the festival at Jarasum. They have a whole area dedicated to musical instruments and this little thing here is really loud! All you do is step on the metal plate and it'll make the sound you usually hear during a war and they are trying to warn you of an impending air-raid. Really cool. :) But it's a really good fringe event/exhibition. Everybody was trying everything out. Good exposure for more unique instruments.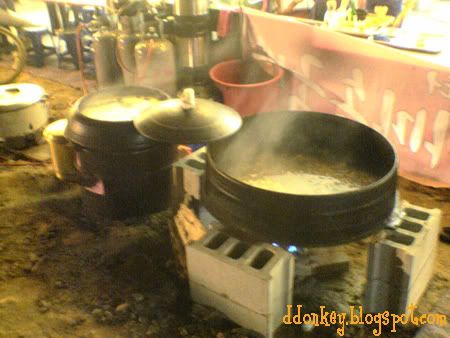 If you're wondering where did all the food photos go... well,here they are. :D Yummilicious hot soup in a huge pot. I kid you not, the pot was hot and huge!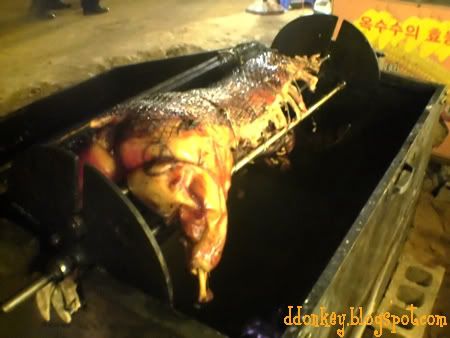 But the best bit, they have a huge pig roasting and it was good! :D Thank goodness the koreans love pork. ;)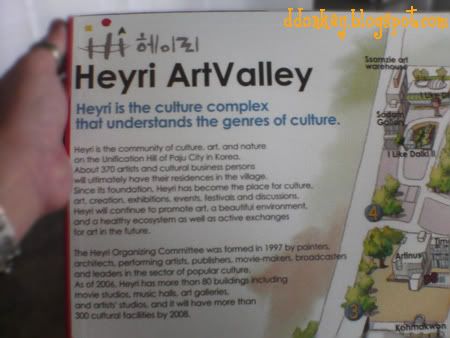 The boys also had to perform at another festival, HeyriPan Festival about 2 hours away from Seoul. They have a whole village just dedicated to art, can you beat that? Wow.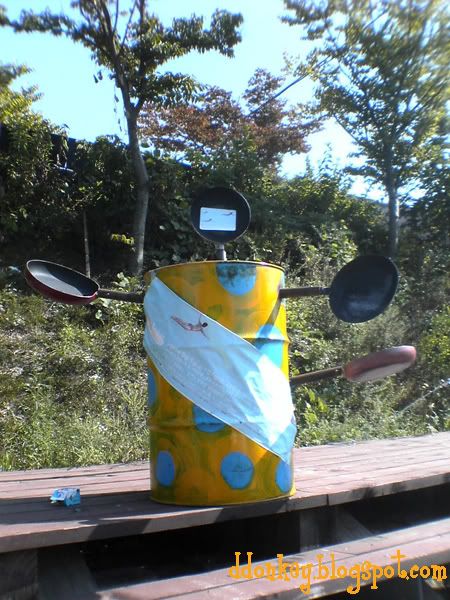 Couldn't get this piece of art though. Anybody care to explain this to me? :)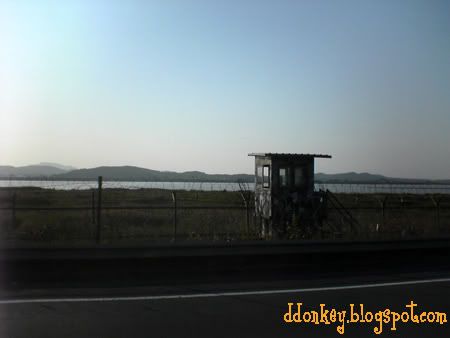 On the way back to Seoul, we got to see the border. :) Yes, that's North Korea right over the other side. It was a great trip! :D Can't wait to go back again if I get the chance!