The day after Christmas.
Now what to do after all the months of practicing and preparing for the presentation on Christmas day and now it's all over. Sleep came first and then erm...erm... :) Nothing came to mind, maybe I'll just have to wait a little and all the other things that I've wanted to do during the times that was taken up by practices and whatnots for Christmas. :) Maybe I should start watching the movies that I've missed so far. :) Anyways, managed to find something to do by noontime...called 'Queen of the World' and asked her if her plans to watch
King Kong
today was still on. Found out that they wanted to have a little movie marathon at Li Ann's place after lunch at O&S in Paramount. So I figured since I had no idea what to do, I tagged along. :) So the four of us, 'Queen of the World', Donald, and Li Ann had loads of yong tau foo while waiting for our curry laksa mix. Pretty good stuffs, and I think in my opinion the best around town where they mix the curry and the assam laksa soup together, with a choice of either having the curry noodles' assortments of meat and stuffs or the assam laksa's assortments of whatever they put into assam laksas. :) Really delicious. :)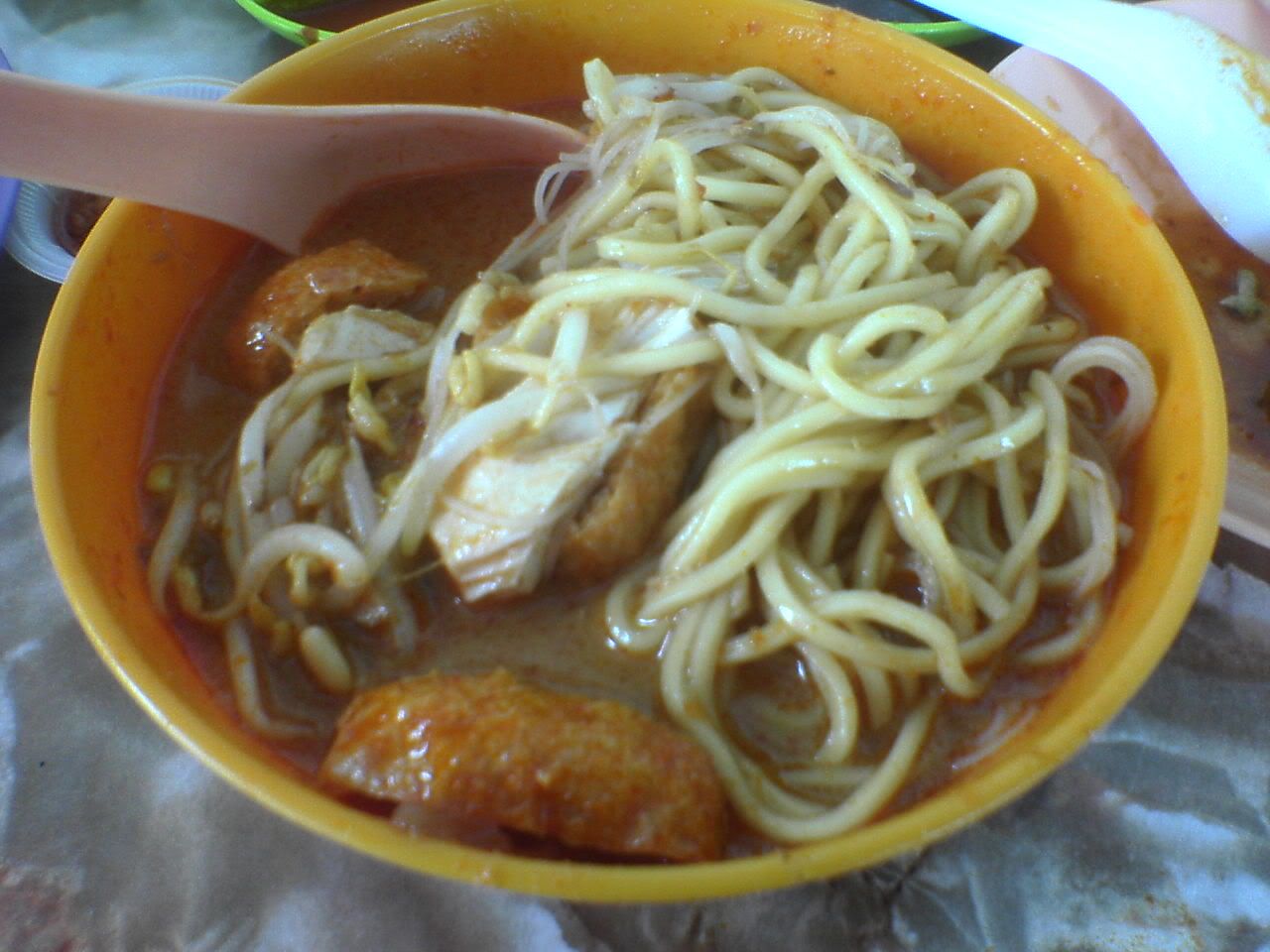 Ok,so this doesn't look that good but I kinda forgot to take the photo after I've mixed all the stuffs together with the lime and 'sambal'. ;) :P And lets not forget that the yong tau foo at O&S is really good. :) So good that we had to wait for the brinjals/eggplants and the other good stuffs cause it was all sold-out and they weren't fast enough to meet the demand. ;)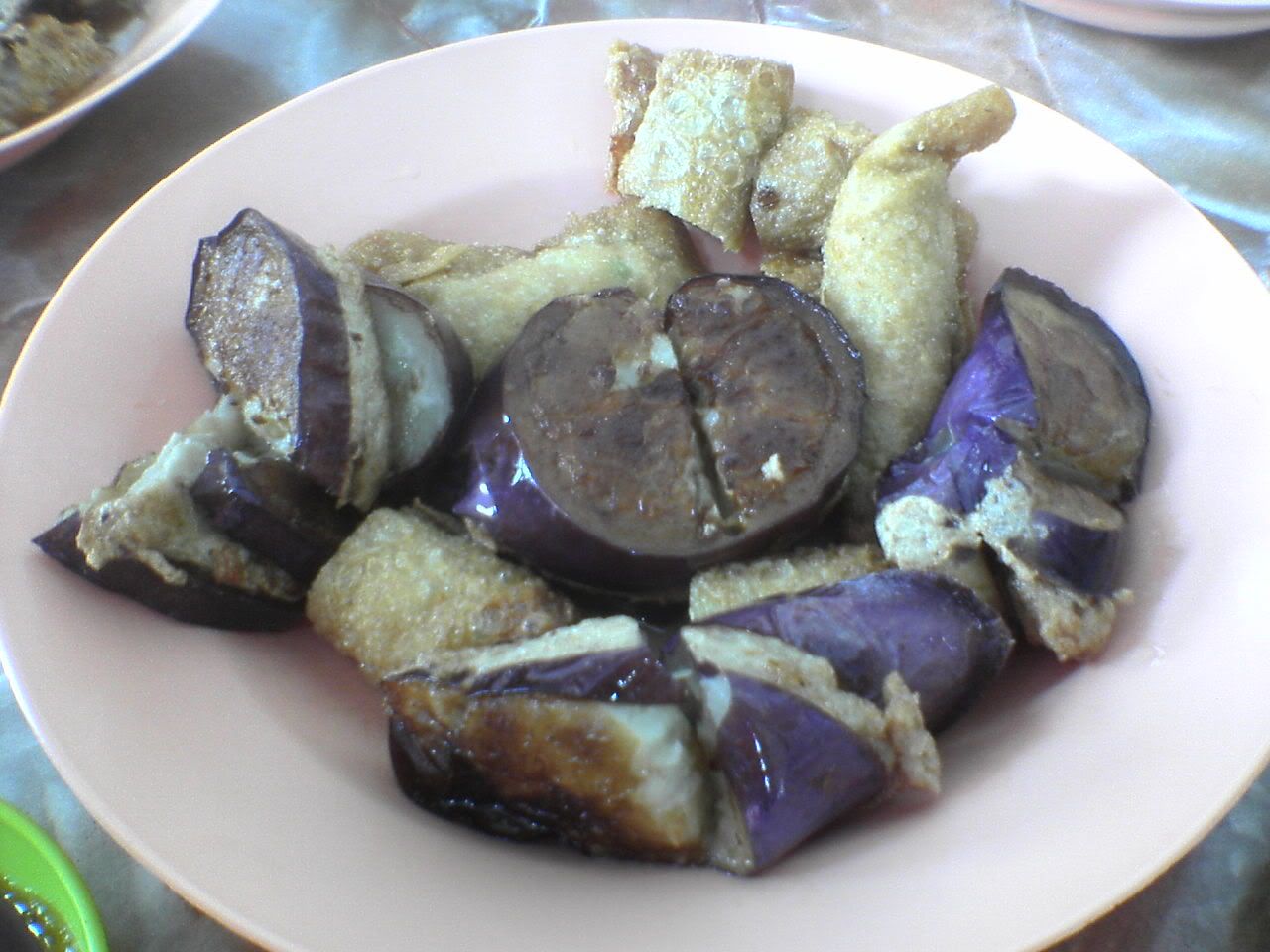 The brinjals/eggplants were just nice...well,I'm a bit bias since I love eating them. The ladyfingers/ocras were not too bad but I loved the tofu with fish paste. Just lovely. Not forgetting the fried 'sui kows', should have taken more of it. :P The best idea came after we had all of the food for lunch including a plate of fried 'koay teow' and we decided to go back to Li Ann's place for some dessert and the movie marathon of
The Phantom Of The Opera
and
Chicken Little
. So they went back to 'Queen of the World's place to get the sparkling juice and the
Hershey's
chocolate bars while I went to get fresh fruits for the mini
fondue
party. ;) I really enjoyed watching
Chicken Little
. It was really funny. haha, even though Morkubine Porcopine only had a few one-liners but he was quite funny too. haha. :) So since I used to sport the spiky hairstyle, the little gif picture should be do just nicely to represent me. ;) Since i've lost most of my curls, the afro-haired looking guy doesn't really represent my current look...well,neither does this porcupine but I think I'll wait til February or just before the end of January to get my curls back. :) Then my 'controlled mess' will be back and everything will be just fine again. :D Now back to my little wannabe
fondue
party and movie marathon. ;)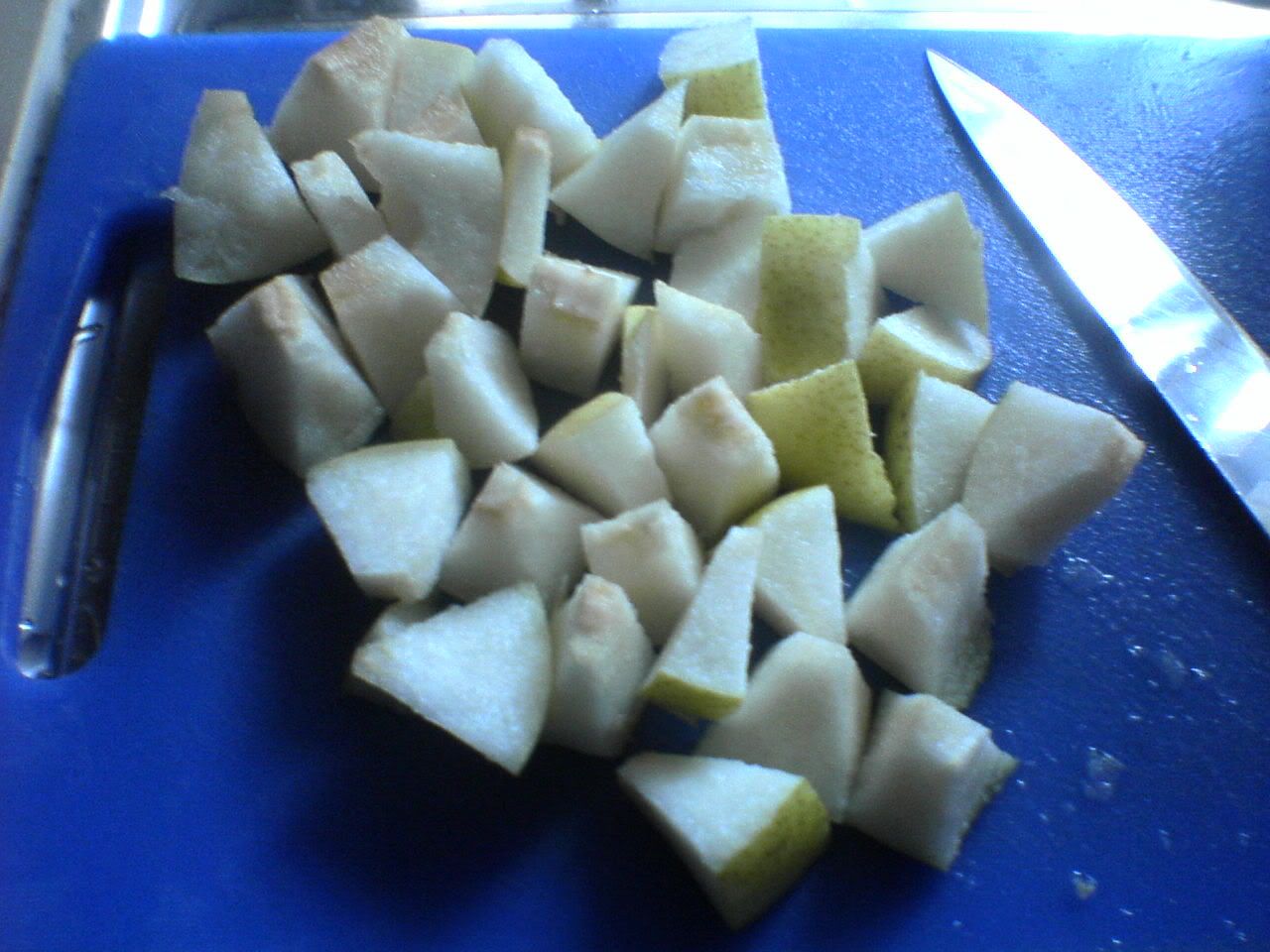 This was quite a big pear, golden pears I think they were called, 3 for RM 10. ;) Quite tasty, I must admit.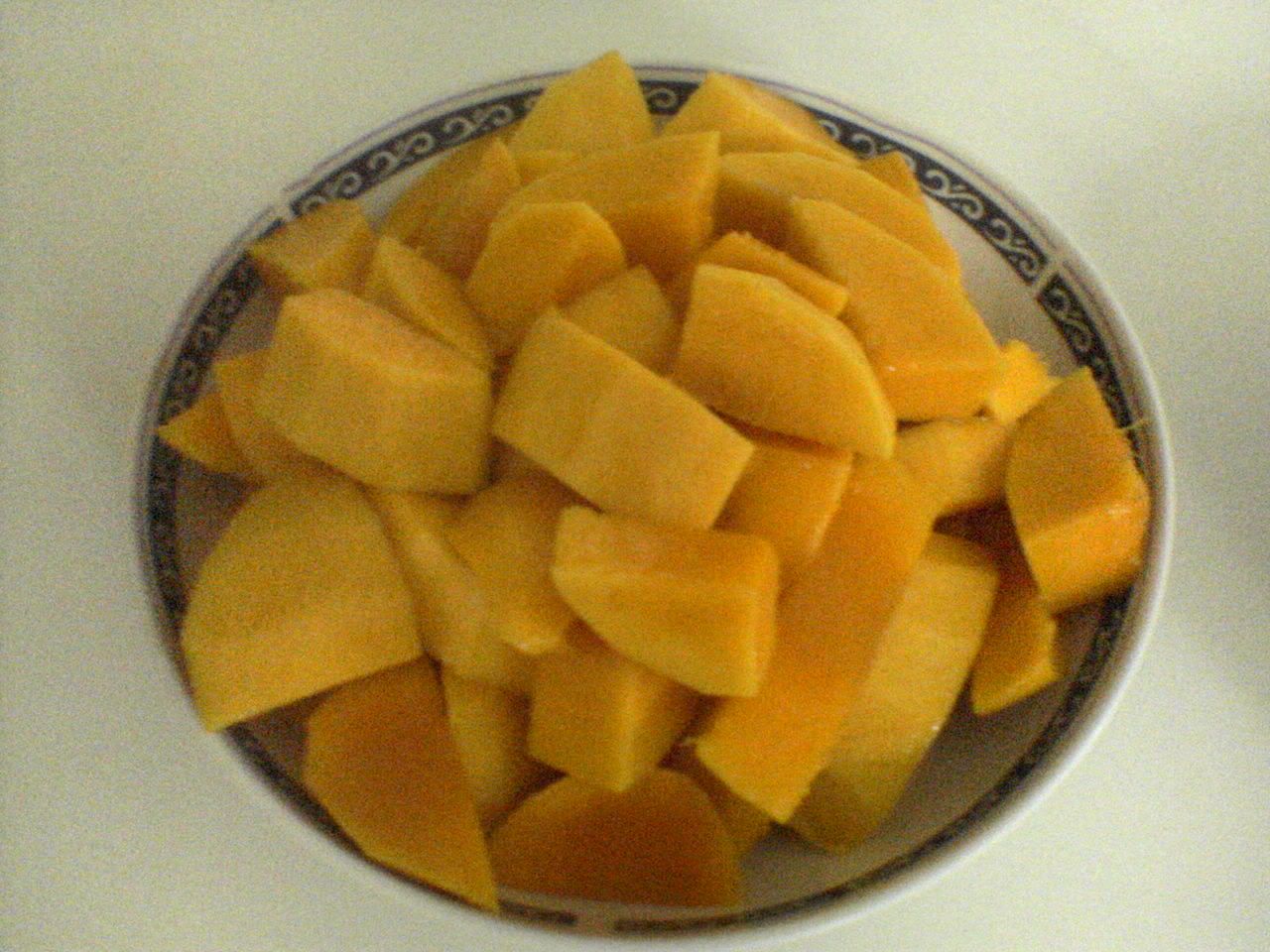 Doesn't the mangos looks so juicy? :) It was so sweet, just great. :D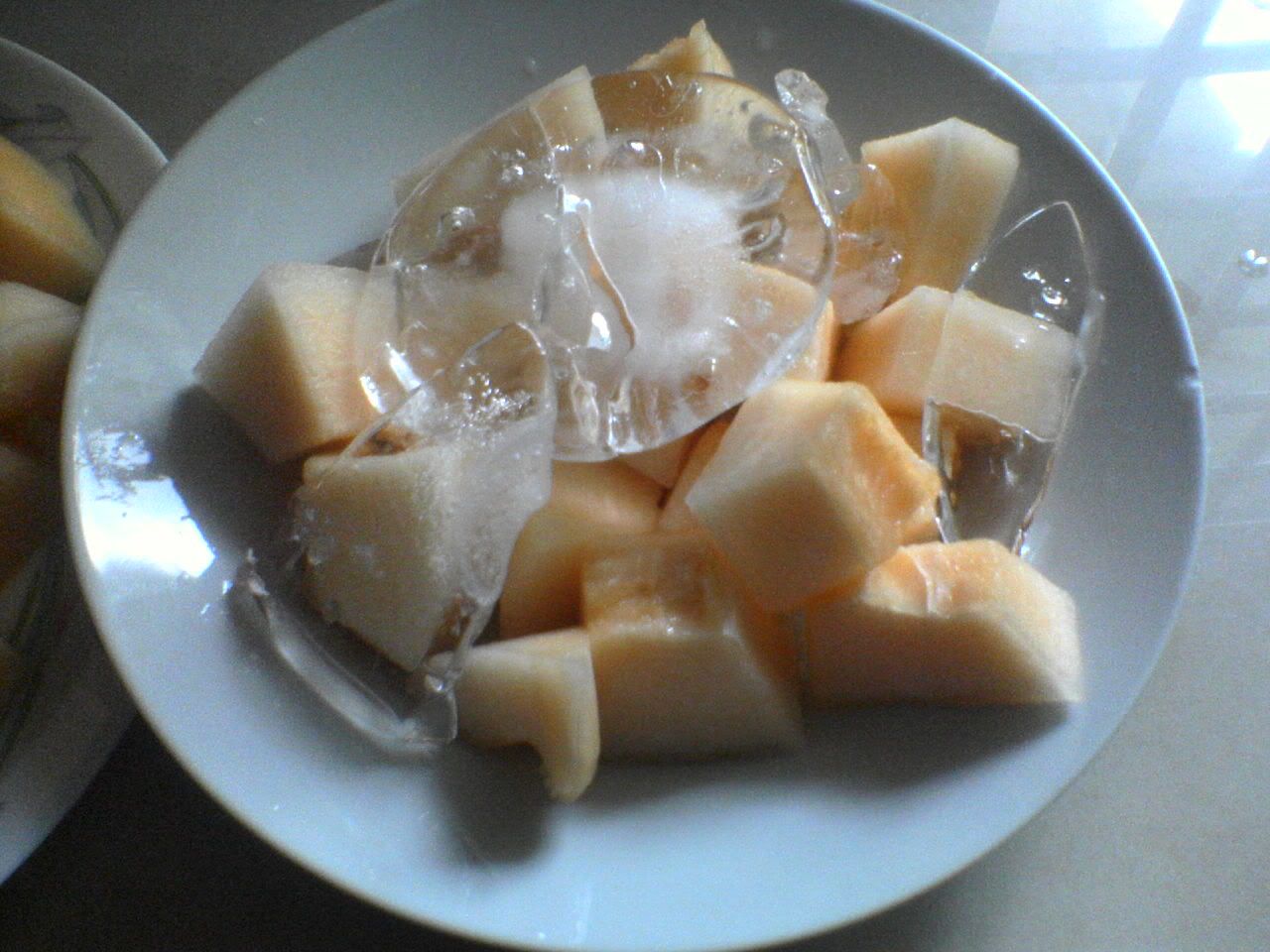 The honeydews weren't that nice after all but it was quite cheap. :) Didn't go well with the melted chocolate.
Now what's a
fondue
party without some drinks. :) Ok,so it isn't alcoholic but it was still good. :)
Ok,so it wasn't really a
fondue
party because we didn't have the pot of chocolate but at least we had the microwave oven and the melted
Hershey's
chocolate bars to have with the fruits. :) And it was really wonderful with the mangos. I wonder where can I find the
fondue
pots, maybe I just need to find a clay pot and that would do it. :) *yum* *yum*