One night at Bangkok Jazz.
Was over at
Bangkok Jazz
for a meeting with a bunch of people. Thankfully, the trip downtown wasn't as bad as I expected it to be. :D
If you have not been to
Bangkok Jazz
at
Chulan Square
...this is how the side of it looks like. :D
Got there a little early than expected, so we sat downstairs with
Kor Shing
and
Elyna
, big shots but super friendly people of
Bangkok Jazz
...had some drinks while waiting for the rest to get there for the meeting. Tried to be artsy-fartsy but I think not with a 1.3megapixel phone camera. :D
Anyways, meeting carried on and when we were almost done,
Elyna
being the good host asked if we wanted dinner. :) A little late but still good. :P I was kinda hoping to swing over to
Jalan Imbi
for some
BBQ chicken
[which i miss very much. It's been a while since I had it] but this was just fine. :P The tofu was DELICIOUS, just as good as it looks. :)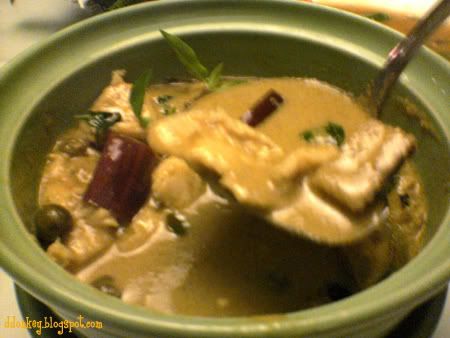 The green curry was good but maybe because I love spicy food...it didn't have enough kick for me. haha. :P
Your much needed greens in a meal. :) *yum* *yum*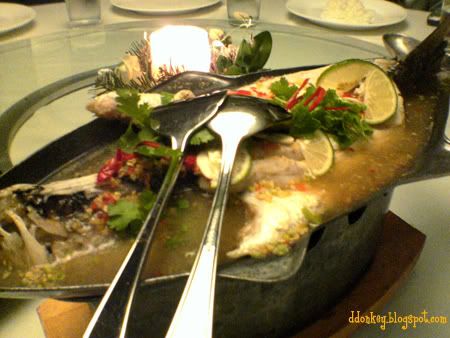 I loved this fish...the sauce goes so well with it. :) I had quite a lot of it. :P Which kinda made me look like a glutton. ;) Or maybe I am one. Who's to say if one's a glutton or not, right? :)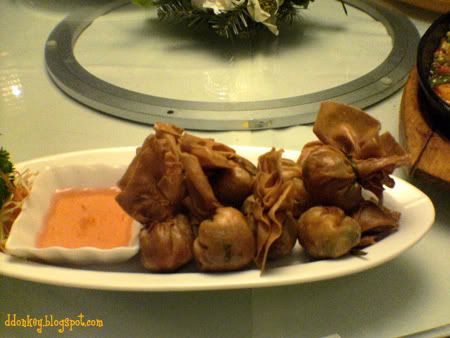 The 'money bags' or wantons. :) Simple and standard fried wantons.
As usual, me being me...not knowing any of the protocols while in a sort-of business meeting, I ate as my usual self while the more important people has already stopped. Oh well,at least now I've learnt something new while being in a meeting with big shots. :) This came after the VIPs left and a few of us stayed back to chit-chat and hang a little. :) The salmon was ok but the dip was WONDERFUL! Yes, even though the yellow blob of erm...thingamagic looks a little disgustion but trust me when I say it is super tasty! :) *slurp*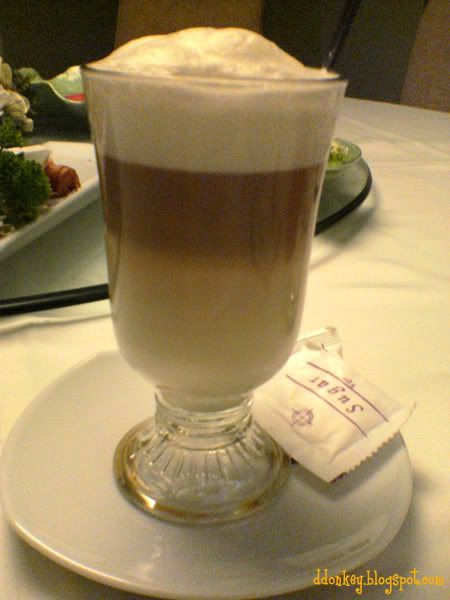 Ended the night with a fine cup of latte. :) Good coffee but by the time we left, I so wanted my pillow and bed. :P So if you've not been to
Bangkok Jazz
before, take my word for me. You have to check that place out. :)