I see fireflies.
It's been awhile since I met up with my old secondary school friends so yesterday a bunch of us decided to drive to
Kuala Selangor
for some seafood and see some
fireflies
since tomorrow is Labour Day and everybody is on holiday. :)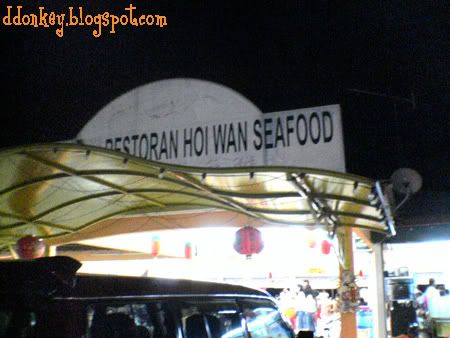 Started the trip from PJ around 5pm and got to
Kuala Selangor
around 6.30pm I think...So went over to the usual restaurant that I visit since the one that Kean Eng wanna go to is already full. Even this one that we went to, we had to wait for about 45 minutes before the food came to us. Thankfully, we got our table pretty quick and with a good view too. :)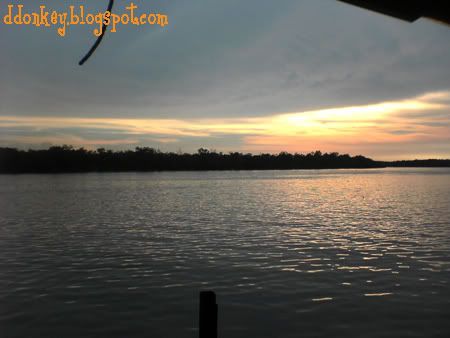 Got to see the sun setting from where we sat. :) Good thing too since the food took forever to get to us. :D
Only bad thing about it was that there was quite a lot of trash floating around the area... Maybe that's why the water of the river is quite erm...murky. :D I guess I should be thankful that it's not the other type of 'floaters'. ;) If you've been to
Kuala Selangor
for seafood before and have used their toilets then you would understand what i mean. :P Ok, so maybe not all the toilets are emptied directly into the river but most of them are. ;) So...yeah. :) I'm thankful, not that happy that the river is dirty but still thankful. :P
But all in all, if you try not to concentrate on the garbage that's floating on the river, the view is pretty good and just about when the sun was setting, our food came...but by then I'm already in pain with gastric. Not good!
The tofu soup was pretty good, taste kinda like shark's fin soup but without having to harm any sharks in the making of the soup. :D *yum* *yum*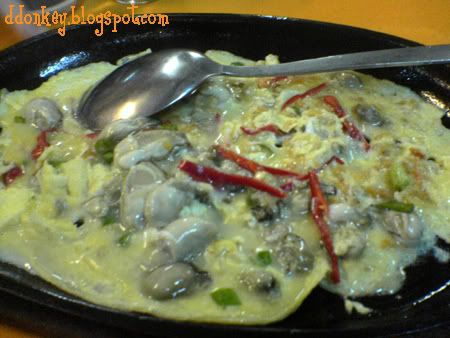 Then there's the 'ho chen', I think they are a type of oyster...cooked with eggs. :) Not a big fan of oysters and stuffs like that. But it seems to be good since the rest were enjoying it. :)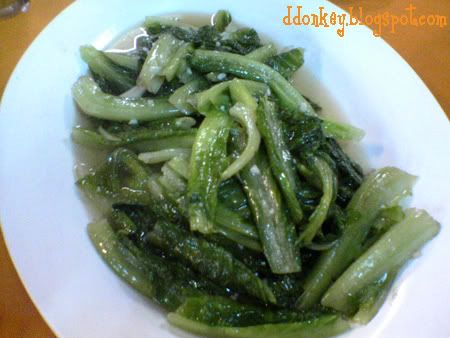 The usual, vegetables...a must to create a balanced meal. :)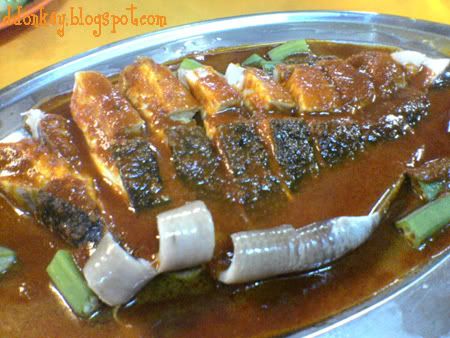 Instead of fish, we had sting-ray cooked spicy. :) Lovely but think this was one of the reasons why my stomach was hurting real bad after the meal. :/ But since it's pretty good so I guess it's worth the pain after. haha. :P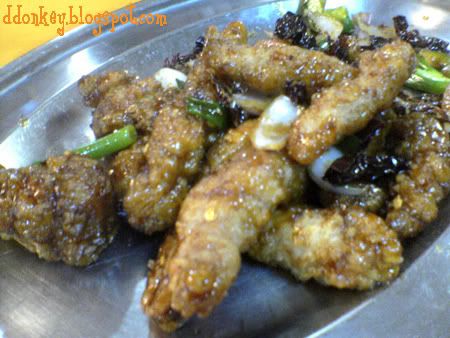 This is erm...a type of prawn...i think. 'har ko' in cantonese. The food quality at this restaurant is pretty good even though during peak hours the food is served really slow. :)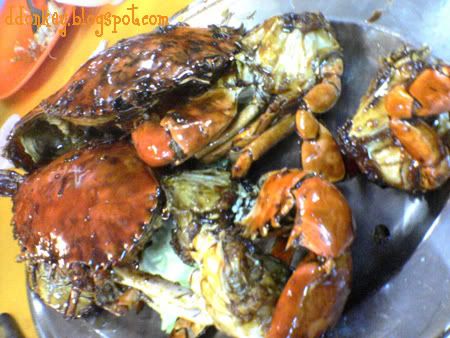 How could a seafood meal be complete without the presence of crabs. :) This is cooked with marmite...not really my favourite style of cooking the crabs but good enough.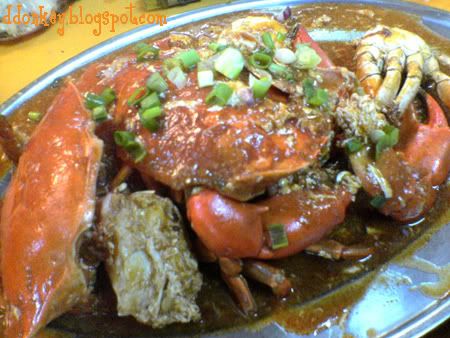 Now this is one of my favourite style of cooking crabs. :) Sweet and sour and maybe spicy as well but it must have loads of gravy so that you can dip bread into. :D *slurp*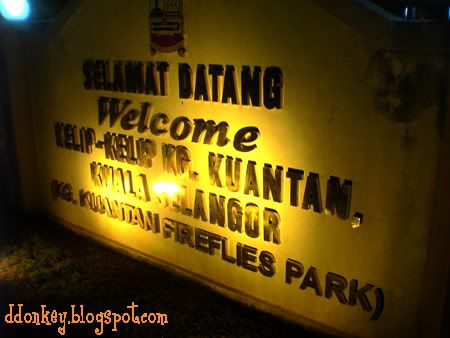 After dinner, we drove over to
to see the fireflies. Since there was only 7 of us and one boat could only take 4 passangers with the fee for one boat at RM40, Irene, Wei Ken and I had to share one boat while Kean Eng and his girlfriend, Debbie and Ivy shared the other. Fee comes with 4 bottles of water. I don't remember them being row-boats cause the last time I was there in 2002, they used motorboats. But I guess it's good to not use engines since it will pollute the area. Anyways, I was talking to the guy that was rowing us to see the fireflies, it seems that during public holidays, they had about 31-32 boats in service and each boats goes out for about 6 to 7 rounds. That's one heck of an exercise. And they don't have a closing time, as long as there's people that want to go out to see the fireflies, they'll row you out there. All that is not including weekdays where they cater to more of tourists. Now those guys really don't need to go to the gym. :P A inside tip about going to see the fireflies, if you're thinking about it. Go try for the first boat out which is at about 7.45pm. Because that's when the fireflies are just out and nobody has been there to disturb them. It seems that when light is shined on them, they will switch off their lights and it will take them quite awhile to light up again. So thanks to all the dumbos that ignored the no-flash photography rule, those who go later will not be able to see as many fireflies as you could. :) And do try to go as early as possible... it seems that when we went around 9pm, there has been 200+ trips out already, so odds are the fireflies that you could see is limited. Now there's some tips for you if you're thinking about going to
Kuala Selangor
to see
fireflies
.