Branford is a cool cat!
Was given the chance to attend another press conference and this is really the big one for me. I get to meet
Branford Marsalis
! The man that played with Sting, did a tons of different type of music. What a privilege it was. :D The man is to saxophone like Dave Weckl is to drums or Santana is to electric guitar. Anyways, since the PC was suppose to start at 2.30pm, I got Roy to have lunch with me and he suggested this little restaurant in Ampang Park called Cozy House.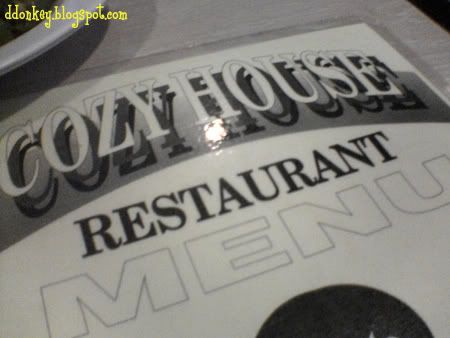 Quite a small place but the food was pretty good!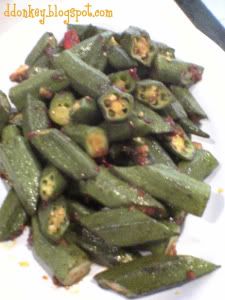 Roy did all the ordering since I've never been to the place. And the ladyfingers cooked with belacan was delicious!
This dish was fantastic...it has a lot of slices of beef rather than just dried chillies and ginger. :) *yum* We were almost late for the interview but it seems that MPO has a knack for not starting on time. :)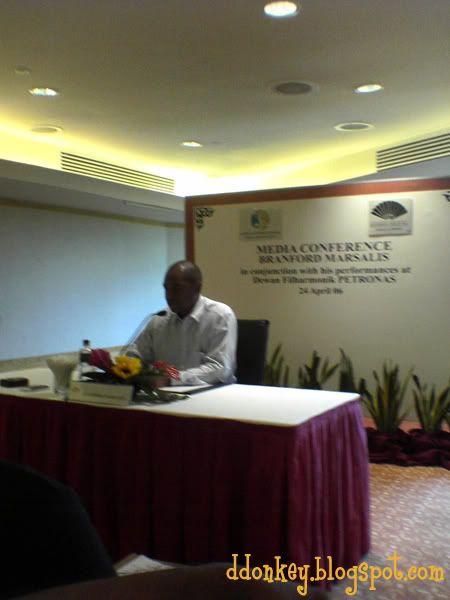 Even though we didn't get to ask them a lot of question, mostly because one of the reporter there was asking him so many questions, I thought she was doing a private interview session with Branford and ignoring the rest of us...I felt he was a really down-to-earth and friendly person. He'll speak his mind and it was a wonderful experience for me to have learnt so much from him in such a short span of time. :) Can't wait to see him perform with his band on Thursday!