It's open again!
Woohoo, if you remember the time back when One Utama was still a single building and there was a arcade at the other end of it where Pizza Hut is still is. There was SilaRasa in the beginning before the rents went up and Oja's parents had to give the restaurant up. :) I still remember going there to have the nasi lemak, which I loved a lot! Who knew that a few years down the road I would meet the owner's daughter and became her driver for a year and also gotten to know the family as well. :D And also feasting at their house once and awhile when the mom invites us over to dinner. :) Times like
this
,
this
and
this
.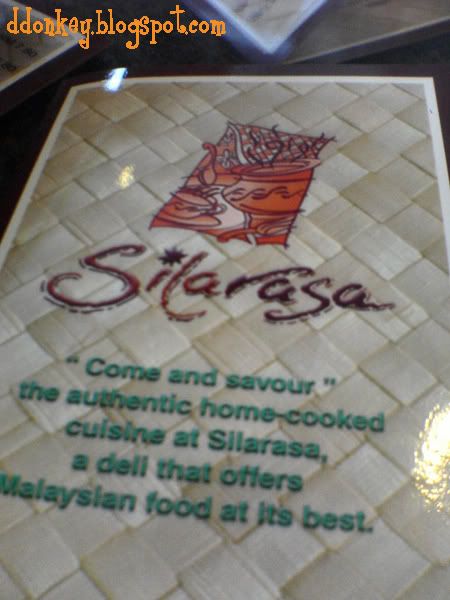 And I thought we were just meeting up at The Curve for a little get-together lunch and I was really surprised when I found out about the opening. :D So close to my place. :D Good news for me. haha. :P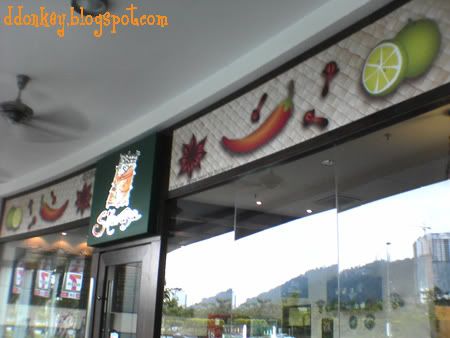 See the graphics on the signboard? That's Oja's handiwork. :) So anytime you're at the Curve and you're walking around on the ground floor level near Royal Selangor, Nokia, 7-11 and Maybank...check out this new restaurant. :D
Even the menu board hanging on the wall is done by the family...well, the uncle who does all the artwork for Regent Hotel opposite StarHill in Bukit Bintang. So do check it out and see how real the drawings are. :)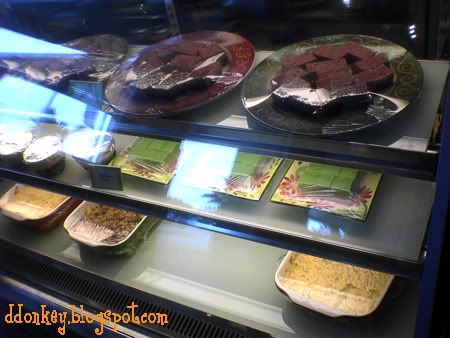 If you don't want something heavy, there's loads of yummy desserts to choose from. :) You have to check out the bread pudding. Delicious! ;)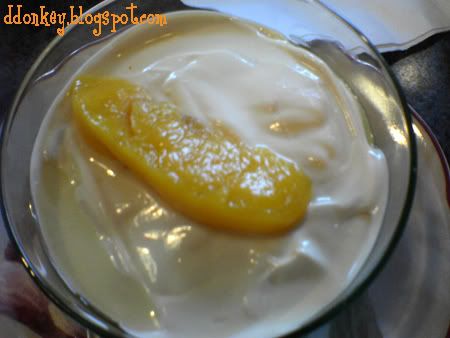 Can't really remember what is this but it's good. :P I do know that it's dessert. ;)
My favourite, nasi lemak Mak Minah. :D The sambal delicious, the rice mouth-watering...what more can I ask! ;) They also have nasi briyani and it's just as good.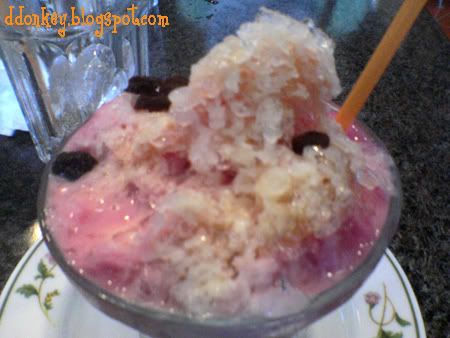 Then there's the ABC...this one is specially made for me cause the original one is too big for me to finish so I asked if I could just get a small one. :P Benefits of knowing the chef and owners. hehe. ;) Or maybe cause it was the opening day so I can still request for it. :P
One of the best 'teh tarik' I've had in town. :) Can never get enough of this even when we were hanging out at Oja's place and Oja's mom serves us the 'teh tarik'. :P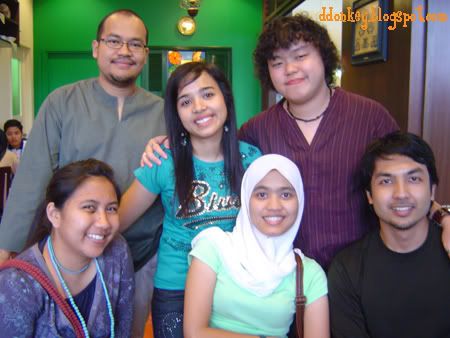 L-R : Putri, Faren, Oja, Yanna, me, Raimy. It's been awhile since the bunch of us hanged out since we're not all in the same class anymore. Everybody with different majors...so it was really fun to be able to hang out again like old times. :) Definitely will be going to hang out at SilaRasa more often now since it's open and so close to my place. :D