Outback ; Out the back!
Went to Bangsar Village's
OutBack Steakhouse
with my family to celebrate my sister's birthday as well as Father's Day. Bad idea! To think that they would at least be something like what I had in America but it was a let-down. Service was slow, food came out slow and it wasn't that good. Maybe it had to do with the World Cup being on the tele but it was just a repeat of Brazil vs Australia.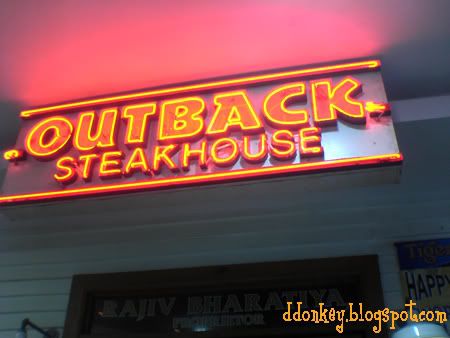 So no a go-go to this outlet. Not recommended at all. But I guess if you're just going there for drinks, it should be fine since their happy hour promotion is 'Buy 1, Free 1'.
Had the RibEye done
medium-well
but it was a little tough. Too bad lar... and the 8oz were pathetic! 8oz in America would have been humungous but not here. Too bad.