I found heaven at 1 Utama.
Celebrated
Queen of the World
's birthday at
EuroDeli
, Damansara Kim with Nelson and Yvonne. This is kinda like our thing where the four of us would go out to celebrate each other's birthdays like
last year for me
and
Yvonne
. Man, time really flies when you're enjoying yourself. Can't believe that a year has passed.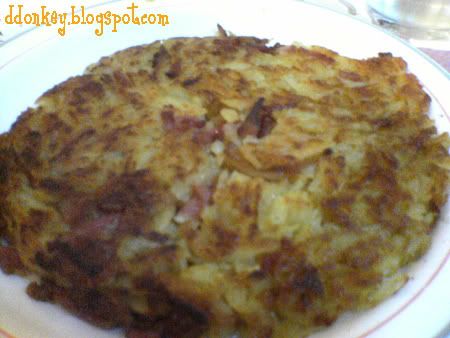 The roesti with bacon was a must to have with my meals. Can't pass up potatoes. :)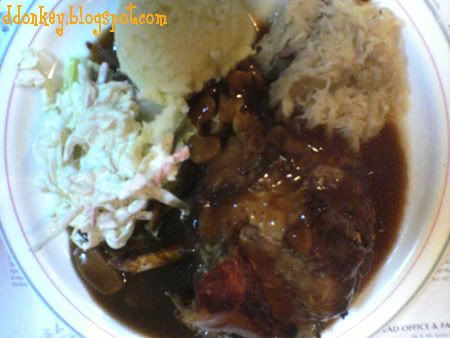 Queen of the World
had Gebackene Schweins Haxe [Pork Knuckles] which she didn't finish. What a waste of good food. :D Guess it's best since we had dessert after. :)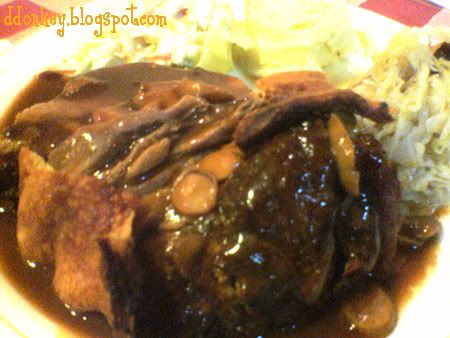 Nelson had the pork knuckle and ribs mix. Quite a hefty portion. Maybe we should share the next round we are there. :)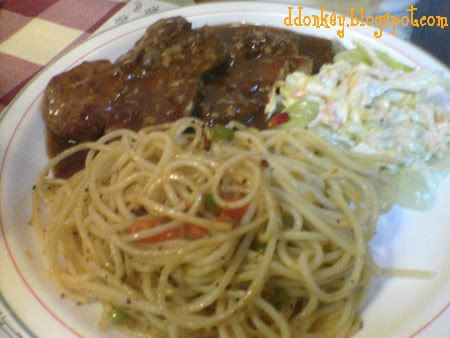 Yvonne had the EuroDeli Special, Pork cooked with beer and a side-dish of spaghetti. Too bad you can't taste the beer but it was not too bad.
As for me, I had some Gefuelltes Schweine Schnitzel [Pork Cordon Bleu]. Breaded pork escalope stuffed with ham and cheese. Just fantastic, a little to dry for me but it was all good. :D
Since dinner can never be complete without desserts, we headed over to 1 Utama to check out
Bakerzin
. Oh man,what a wicked dessert shop.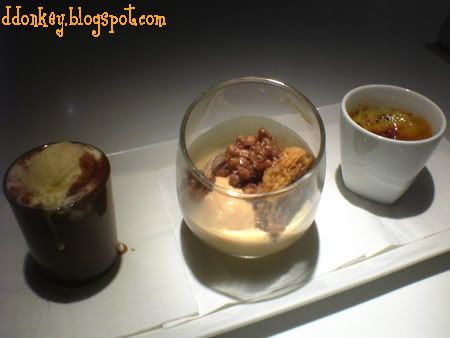 Desserts galore and all in a lovely cozy ambience. You can choose the Dessert Tapas where you can have 3, 5 or 7 selections of tapas. You have to try the Hot Chocolate Shooter with Vanilla Ice Cream [That's the one the left]. The one in the middle is the Chocolate & Caramel Ice Cream with Hazelnut Rice Crispies and the one on the right is the Vanilla Crème Brulee.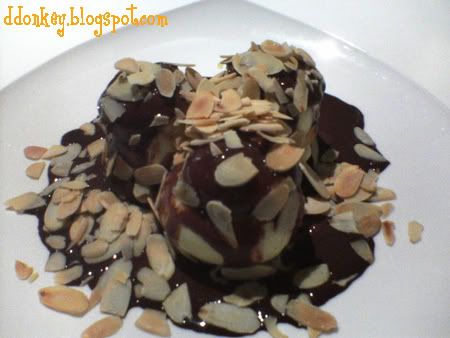 The Profiteroles wasn't that great but maybe it was because I had the Bailey's Irish Cream Souffle.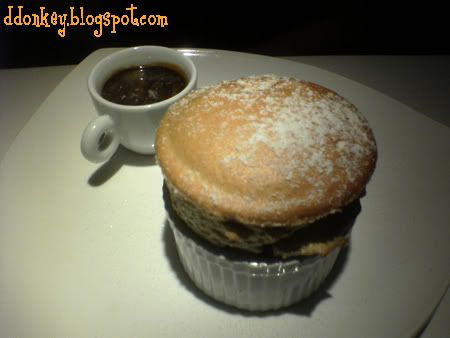 By the way, I'm still trying to figure out how to eat this. Are you suppose to pour the Bailey's into the souffle? Or have a bite then take a sip?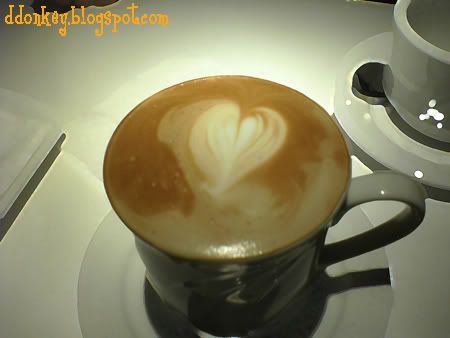 All washed down with a cup of latte. Man, if we knew they serve main dishes as well, we would have just went there for dinner and dessert. :D Anybody's birthday coming up soon? ;)