Steaking out at Puchong.
Went over to James & Christina's place last night to check out their most recent possession. A 1970s Volkwagon Bus. :D If it was a 1960s it would be have better but it's not easy to find them in Malaysia. What a waste! If I had the money, I would get myself one and get it
pimped
out! ;) Anyways, went to this restaurant near Giant, Puchong called 'Steak Out'. I wonder if its a
franchise
from America with the same name.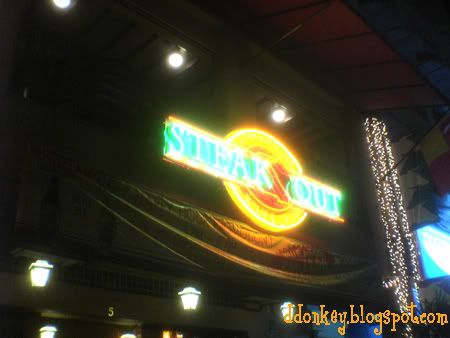 You can't miss it, it faces Giant and has a huge signboard ontop of the building.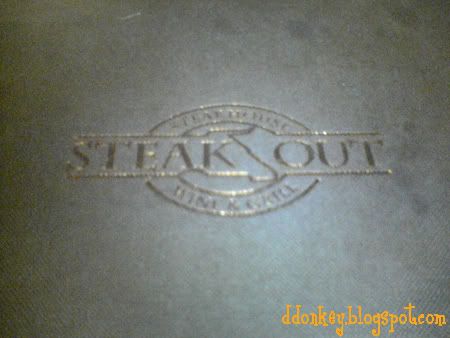 Not too bad a place. Quite nice with comfy booths to sit your butts on.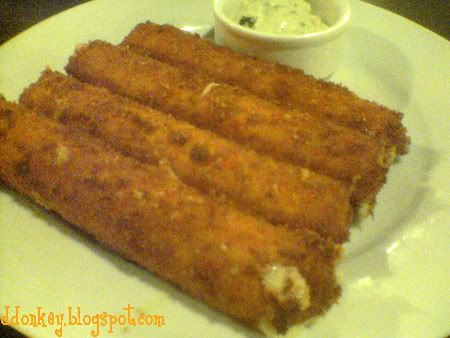 Price-wise, it's ok... ranging from RM 8 - RM 42. These are their erm... cheese sticks. Taste quite good with the tartar sauce.
Did I mention that each of them are stuffed to the brim with cheese? ;) Tasty warm cheese, deep-fried with tartar sauce.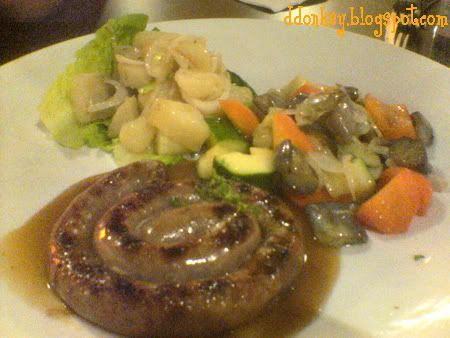 James had the erm...sausage. Some german sausage. Looks kinda scrawny, even the Dave's Deli sausage is bigger than this. But it was good! :D
Ken had the hawaiian chicken that comes with pasta. I guess if you like having pasta with tomato sauce, this might tickle your fancy.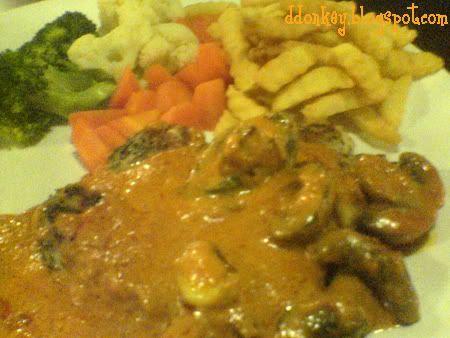 I went with chunky garlic with mushroom chicken. I was kinda hoping for more garlic but there was a good portion of mushrooms and not the cheap mushrooms. The sauce was just nice for the whole mix. More garlic would have been fun. :D Overall, for a party of 5 the bill came up to just under RM 100. Not too bad I say.