Insadong & DongDaeMun.
Did a little sight-seeing around the Insadong & DongDaeMun area.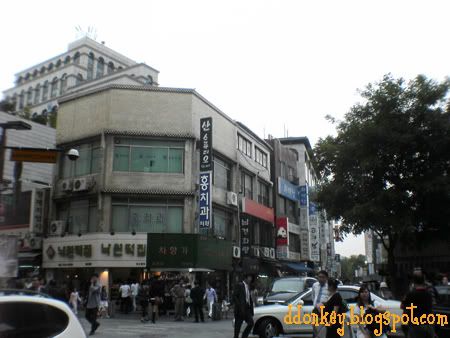 The start of the Insadong art street...ok,so they don't call it that but they have a lot of artsy stuff there so let's just call it that first,ok. :) Lovely place.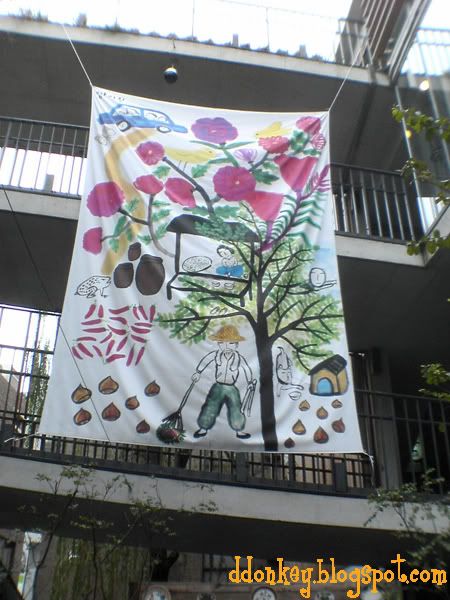 See loads of artsy stuff.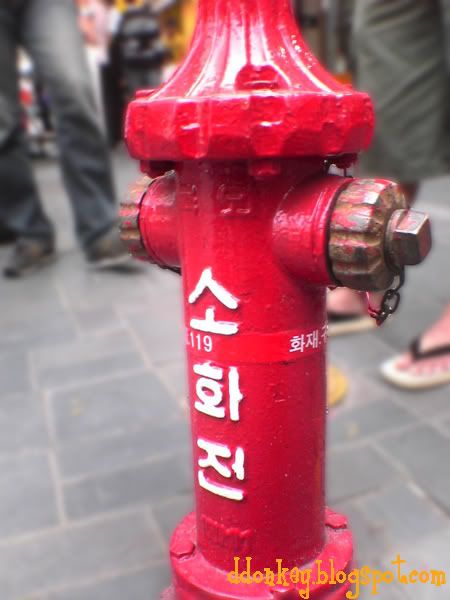 Cool fire-hydrant huh. Ok, so this isn't one of the art pieces but it's been awhile since I saw a red fire-hydrant. Looks good. :)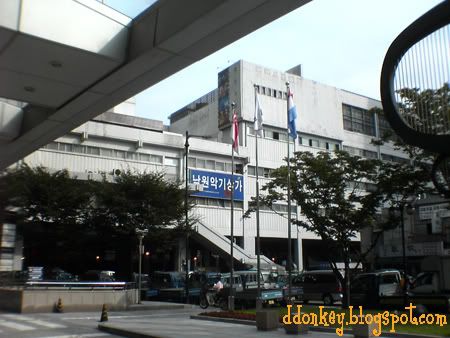 One other thing that they do have abundant here are the music stores. This building here might seem like a normal office building but it houses 2 floors filled with music stores. They have everything here. Whatever musical instrument you want to find, they have it here. When I got there, I was like a kid in a candy store! I was going crazy!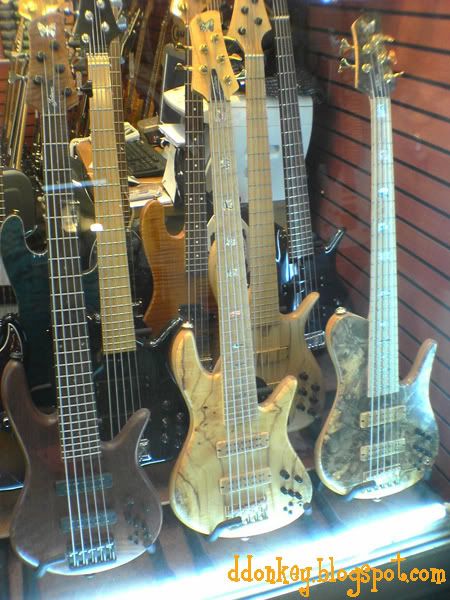 They have
Fodera
guitars here. The kind that
Victor Wooten
uses. Not only they look good but they sound real good too. Cost? 4 million won, which is roughly about
RM 16,000
. Pretty good deal, so I've heard.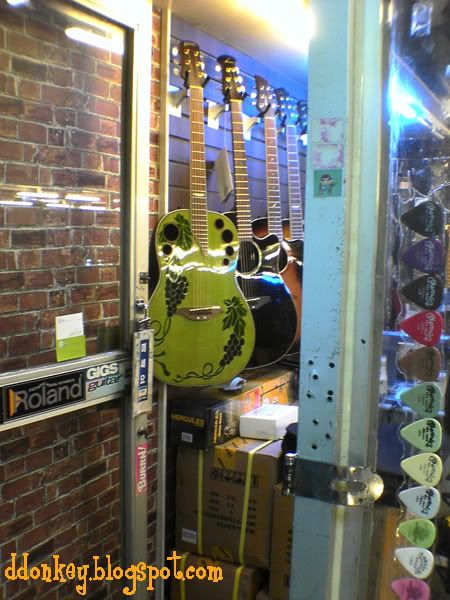 If I had the cash, I would have gotten this green roundback guitar. Well, if I did have the cash then, I would have gotten the
Ovation
guitar I had my eyes on. ;) See, kid in a candy store! :P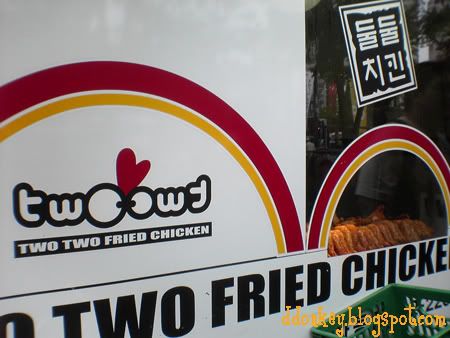 Anyways, back to the food! This fried chicken cost 12,000 won about
RM 48
. Must be some real good chicken! ;)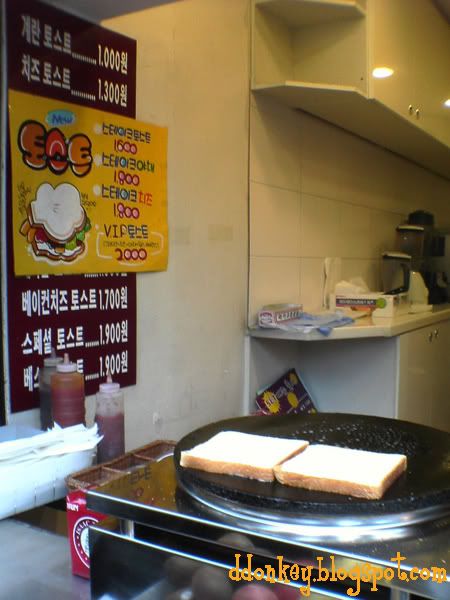 Good sandwiches made right in front of you. I know it's just a sandwich but the girl that was making the sandwiches is hot so... That really does help with sales. haha. :P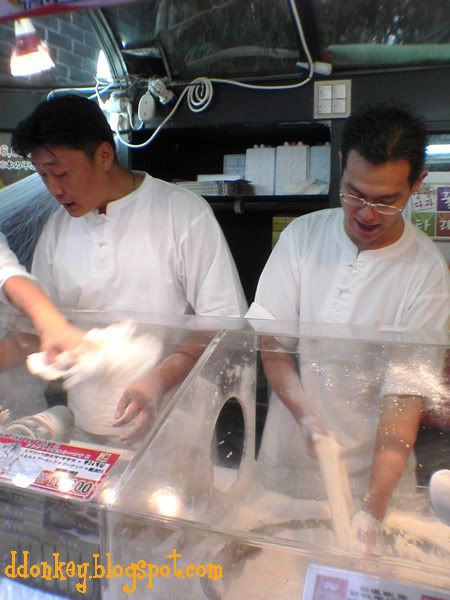 These guys were fun to watch. They would put on a show everytime there was enough crowd. Something about dragontail... all I know that they are sweet and they stick to the top of your mouth.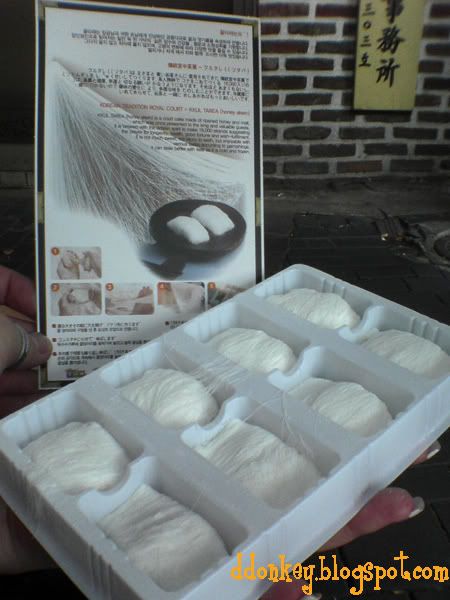 Pretty good except for the fact that they stick to the top of your mouth!!! Why do they have to do that?!?! ;)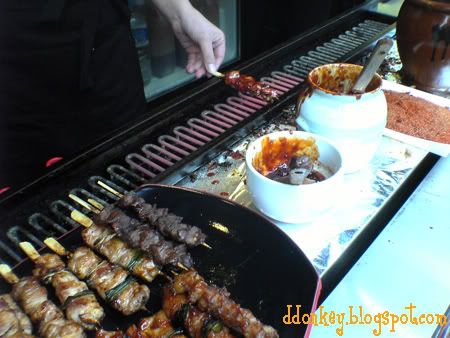 These tasty meat on skewers are great too. Being hungry might have helped with the taste too. ;)
Coachmean as they might call it gives you a choice of chicken, beef or pork. *slurp*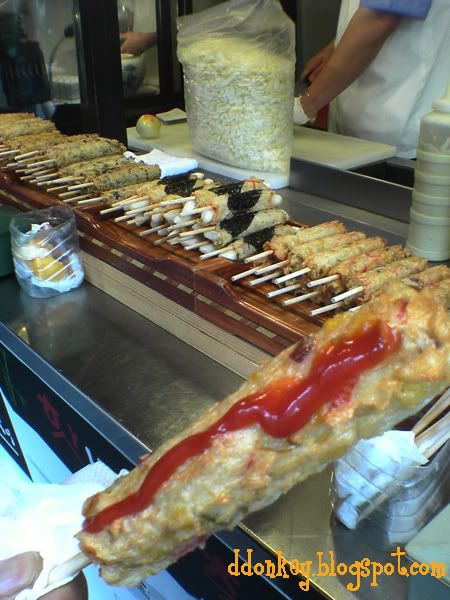 Cheap roadside food and they are clean! Just becareful cause you might not realise that you're spending a lot of w
ons
just on roadside food. ;)
This was the worst! Boiled cocoon or something like that. All I remember was the stench that came with it. *ugh* Even the next day, I could still smell it. It was just nasty! If you have tried it or would give it a try, spare me the details cause I sure will not try it. *bleh*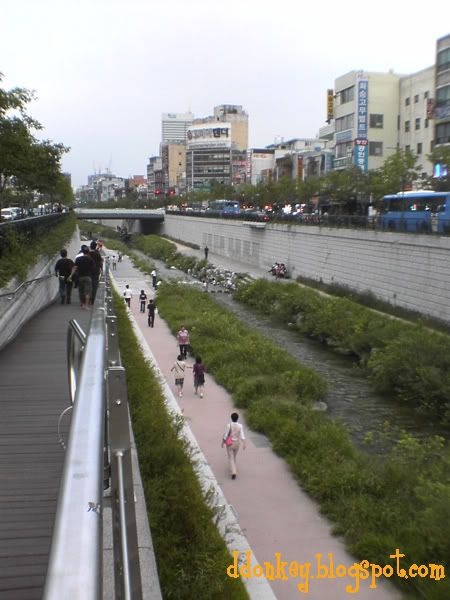 We took a 20 minutes walk towards DongDaeMun. The
Sungei Wang
style of shopping in Seoul. These shopping malls open from midnight till the next day. Koreans sure like to shop during weird hours. But it seems that the best bargains are during those times so it's like having a sale everyday but during midnight and 6 a.m. On the way there, we was their lovely river running through the city. So well-kept. Just look at it.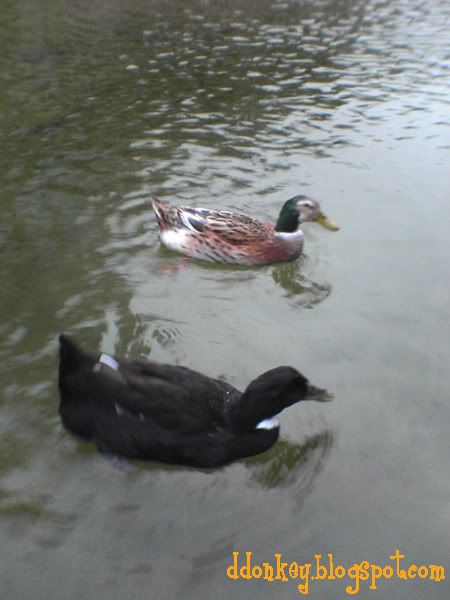 They have ducks swimming in 'em. Try finding ducks in our rivers.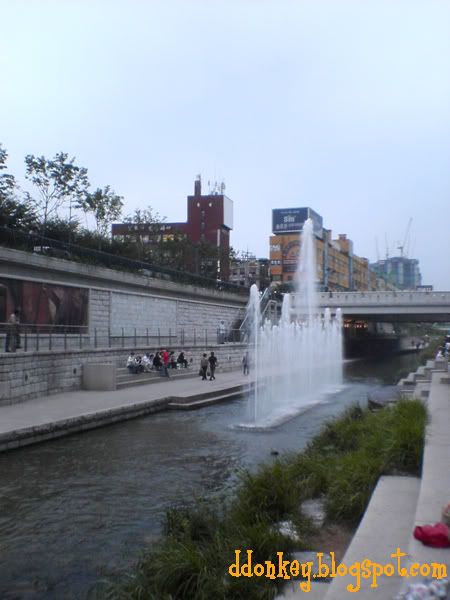 Look at that. A beautiful river running through the city centre. The hustle and bustle of the city just a couple of metres away from the river. Why can't we have it here? Why? Why? Why? ;)