Pak Lah's pad.
Farid and gang got invited to perform at the Prime Minister's residence in PutraJaya last night and lucky me got to go with them. :D
Pak Lah
was having a Media Appreciation Night so as with any event, there'll surely be entertainment and the boys was it. Read about it on theStar.com via
this link
. They mention the name of the chinese group but never mention Farid's name. What
lah
.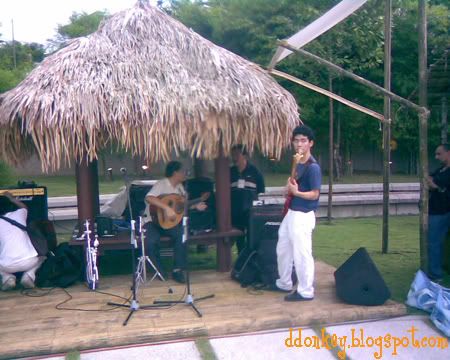 Got there around 4pm for soundcheck but before they could do so, it started to rain and rain it did till about 6pm. If the little hut was bigger, I could have had my short nap. ;)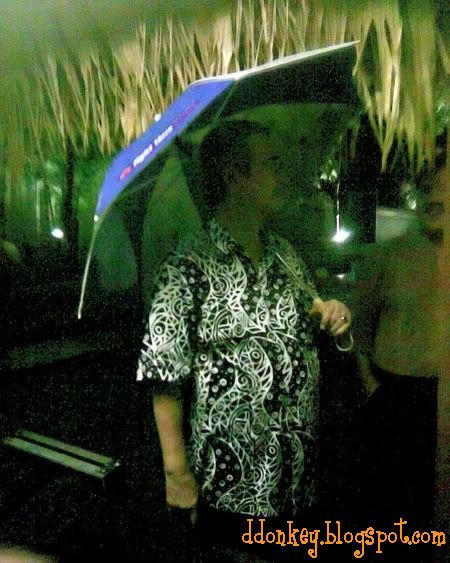 They had about 50 stalls of the best food in KL and I only managed to try a couple of them. 'cause around 10pm it started to rain again so it was pretty hard to eat in the open with the rain. Oh well, hopefully there's another chance some day... I hope. :P Oh, that was how close I got to our beloved Prime Minister. Shoke his hand and was pretty much speechless.
Bodoh sial!
Mostly because I didn't expect him to stop and start talking to us. So was caught off-guard. :D I blame my Nokia 6131 for the poor [read:abysmal] quality of the photo.
*note to self :
ALWAYS
bring you compact digital camera along!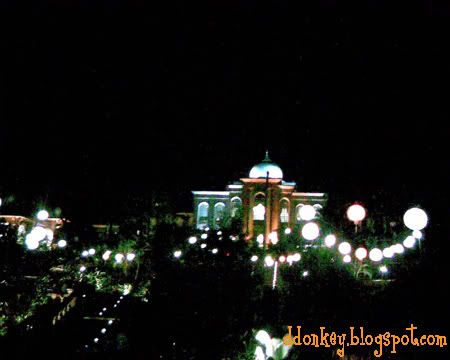 Overall, a pretty standard gig and I should have eaten more.