Dinner with a laugh.
Now I'm not saying that the dinner wasn't tasty...we had
Comedy Central
and
Who's Line Is It Anyway?
after dinner so that's dinner with a laugh. :D And pre-dinner, we had some
In Living Colors
courtesy of Roy. Thank you for that. :P Dinner was fantastic. :) Thanks for having us over Mia & Adam.
Started with mushroom soup and bread, which was a good change from the usuals. :) Just delicious! *slurp* chunky mushrooms.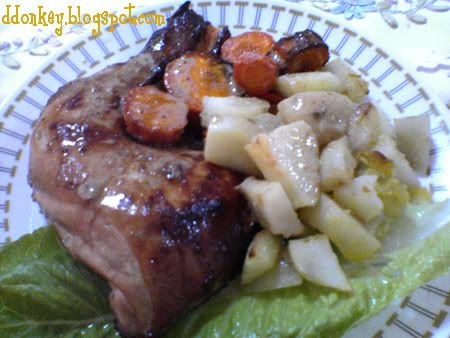 And for the main course, we had chicken with carrots and potatos. :D I love potatos and carrots. :) Man,just looking at it makes me hungry again. :) Mia, please make 2 portions the next round. :P We are savages who need meat.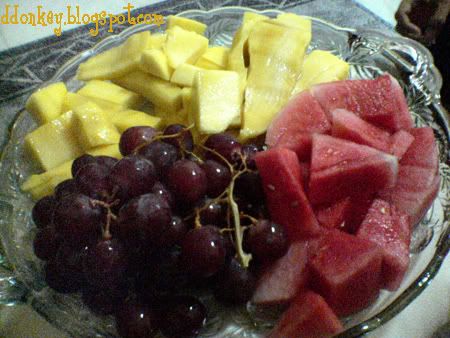 With fruits as desserts, we laughed til it was morning and not wanting to piss the neighbours off, we decided to call it quits. :) I think I might have been a little too expressive and laughed too much. ;) but hey, those were some funny stuff! :D Let's do it again soon!