Mulu trip - Part 1.
After
MIJF 2006
, a few of us were sent on a short holiday at
Royal Mulu Resort
with a
Sarawak Tourism Board [STB]
representative. I'm really thankful that we clicked right away with each other and we had a blast! :D Guys and ladies, we have to meet up again soon. :) Else we'll just meet up again at
MIJF 2007
. :)
So early Sunday morning, the 6 of us was taken on the Fokker 50 to Mulu. :) It was one hot plane...and I mean it was very hot inside the plane. Most of us were sweating when we arrived at Mulu.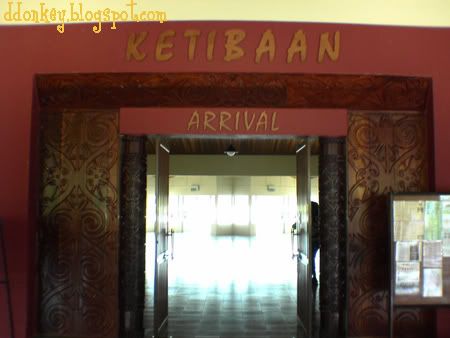 The airport was very casual and laid-back. You could see clothes hanging outside the airport communication tower. :) I was half-expecting to see kids playing on the landing strip. :P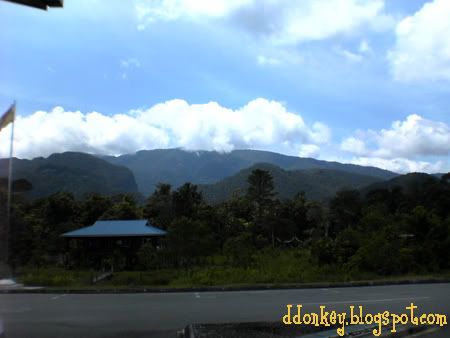 Facing the airport, I assume that's the house of the person in-charged of the airport. :) He had paved a pathway right from his house to the airport. Talk about easy access.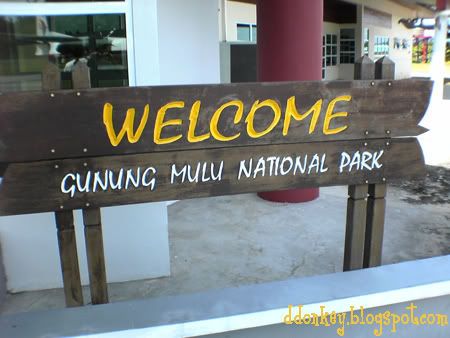 Now how could I forget to take a photo of the welcome sign. :) Whee, I was at Mulu.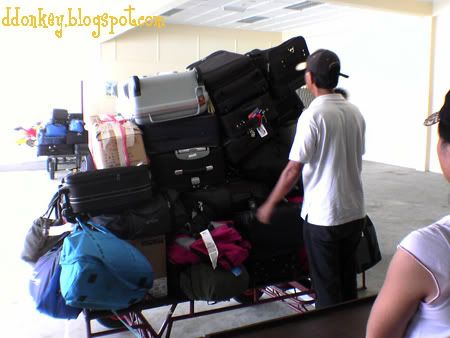 This is by far the most unbelievable sight I've seen so far in Sarawak. :D Now how's that for a balancing act? :) Everybody's luggage on one cart. Better don't bring anything fragile to Miri unless you don't intend to check in any of your luggages.
It's quite refreshing to be at a place where everything is so laid-back and slow. :) There's only a handful of vehicles in Mulu and it's a fantastic feeling compared to the hustle and bustle of KL. FYI, the resort is really nice...with a spa, a swimming pool and loads of activities for you to check out.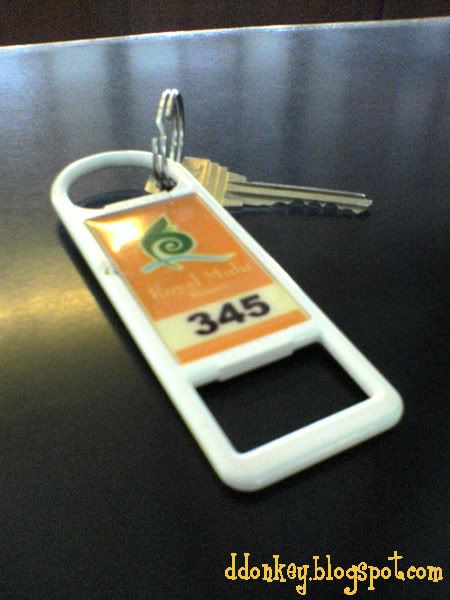 Checking in was pretty quick, thank goodness. Maybe also we had a
STB
rep with us, that's why things flowed so well. :D Thank you very much for everything, Letitia. :) It was a pleasure to have met you and have you with us on the trip.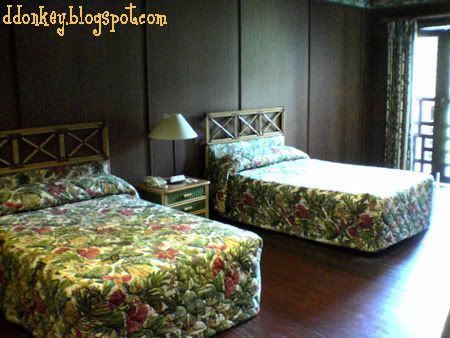 Huge room for just me. :) Each of us got our own room and 2 queen sized beds. :) It was great! ;)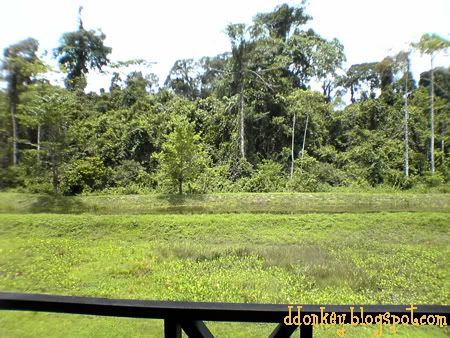 And the view...paradise. :) Ok,so the photo can't really show you much and also you can't hear the forest around...so all I can say is 'you had to be there'. :D
You can see that they tried their best to blend technology into Mulu's natural surroundings. :) Didn't do a very good job but if there's isn't the satellite dish, we won't be getting astro on our TVs. ;)