Mulu trip - Part 2.
Now on with the trip to Mulu Caves. :D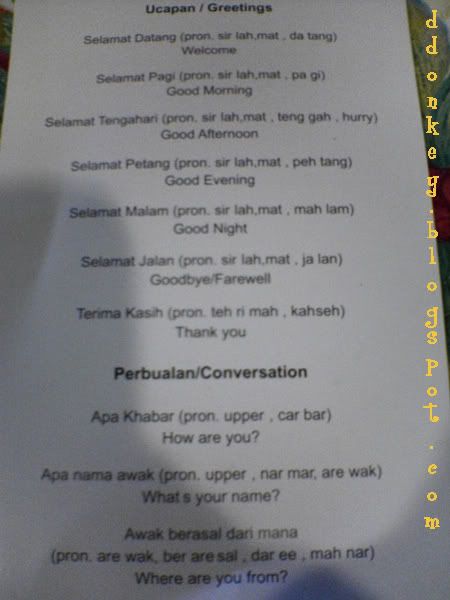 I found this quite amusing. :) Now with this, you can speak malay with a slang. haha. Try it. :P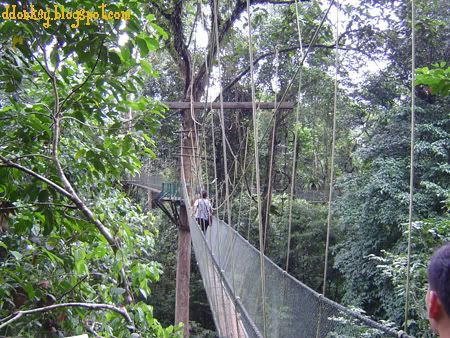 The
Mulu National Park
is really nice. :D Clean should be the word. Took us a while to get to the canopy walk and during the walk, there's a lot of interesting insects and greenery to look at. We were quite lucky too, after we left the Deer Cave and Langs Cave was closed before of rocks falling and blocking the route to the caves. :D We actually heard/saw the rocks fall when we were there on Sunday but we were told that it was just huge lumps of guano [bat crap]. Not sure when it'll be open again but we sure are a lucky bunch. :)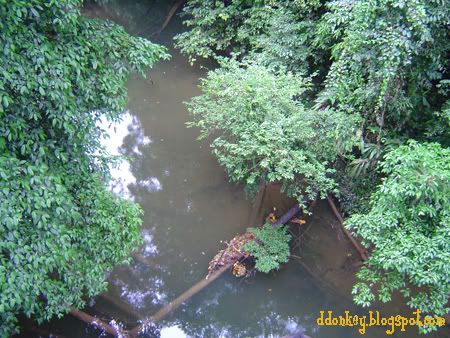 The view from the canopy walk is really fantastic. :) Scary but really cool. Did you know that they did not use any nails in the construction of the canopy walk. Everything is just tied to the trees and the cables are supporting all the weight. :D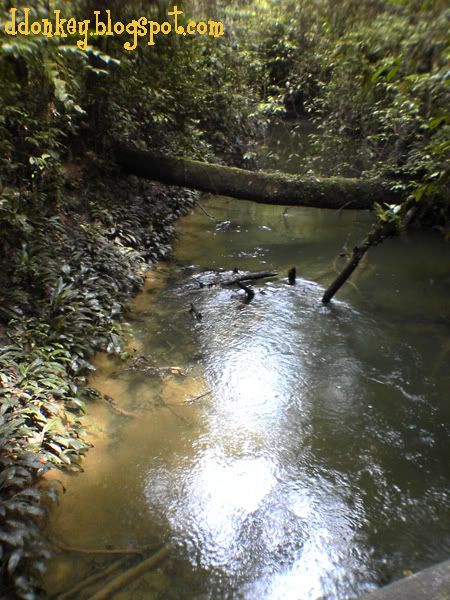 The walk towards Deer Cave and Lang Cave was really fun. :) I had no idea how much time we spent walk but it was a lot! I should have gotten a massage after getting back to my room. :P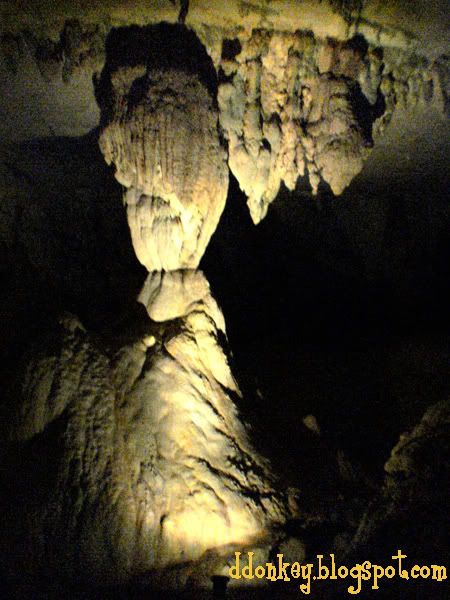 These can be seen at the Langs Cave. :) Good idea with the spotlights cause I did not bring any torchlights. :)
Don't they look like drapes? :) Really interesting stuffs!
Here's how Deer Cave looks like from the Bat Observatory area where from 5.30pm to 6pm you can see millions of bats flying out for dinner. :)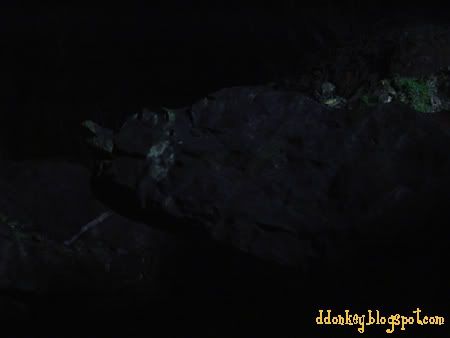 Now can you see the face here on the rocks? :) This is inside Deer Cave, see if you can find it when you are there.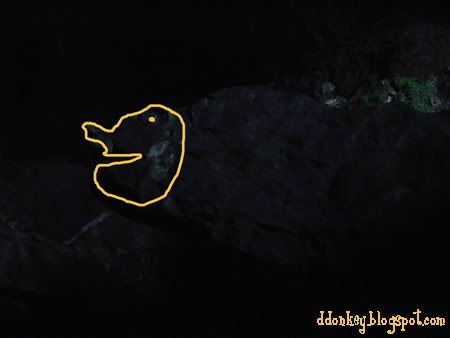 Can't see it? Let me help you out. :D See it now?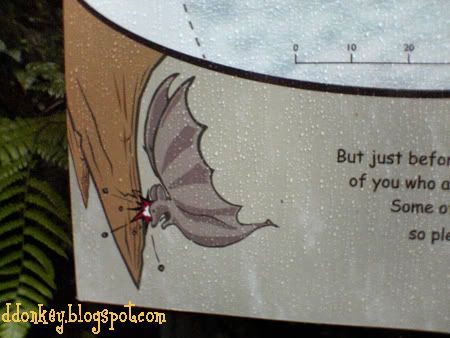 The guy that designed and wrote the copy for the signboards that's placed all over the park is really funny! :D
I don't know if you can read it here but the australian couple that wrote all the stuffs are really funny! :) It's good to keep facts like these light and easy to read since we are on a holiday here and I certainly do not want to read boring stuffs! :)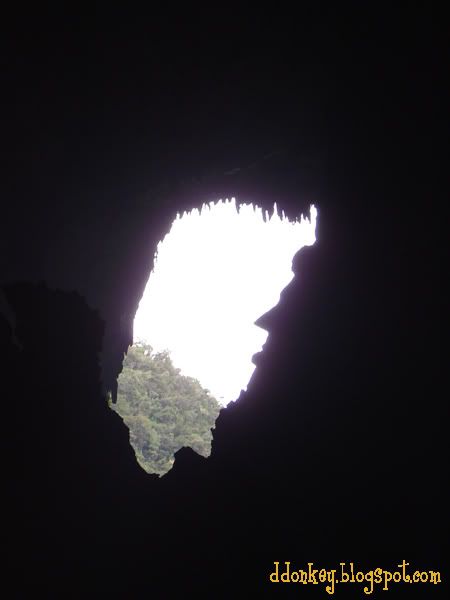 Now for the famous, Abraham Lincoln's profile in the Deer Cave. Wow... :) God sure knows how to make things look interesting. :)
For eons, people have been looking for the existence of the Garden of Eden and where was it all along? Here in Malaysia, in Mulu, inside the world largest cave. :P I really should check it out the next time I'm there. :) Looks really interesting.
Now what's a trip without photos of food. :P Ok,so it's hotel food but it was nice...not as good as I hoped it would be but still ok. :)
Dessert was yummy though. :) *drool* Sigh, I miss Miri! I miss the friends and the times spent there, chatting and laughing. I have to make sure I'm at MIJF 2007. :) My other posts about my Miri trip can be found
here
,
here
and
here
.