Choo-choo!
After we got back from the waterfall and had dinner, Nelson, Yvonne and I went over to
PJ Hilton
to look at trains. :) Each year near Christmas, they would build this elaborate train set filled with ads and trains. Really interesting to look at. :)
Like I said, very elaborate train set. :) I wonder how much it cost to get all this up? :)
Filled with tunnels and bridges and hot air ballons. :)
Train stations and the trains do stop there and wait for the other trains to pass. :) Cool.
There's even a little township there in front of the train station. :)
A church with a couple getting married too. :D Pretty detailed stuffs.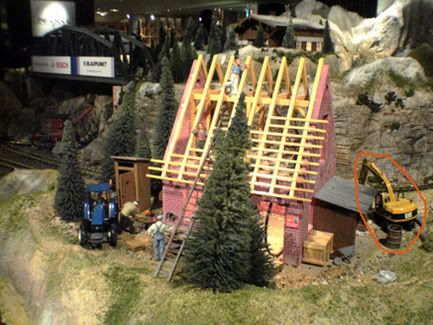 Ok, so maybe some of it aren't really to scale but its still nice to look at. The barrel is almost the size of that
CAT
...but it still looks really good,right? :)
Here's a little video I took for the train leaving the station. :)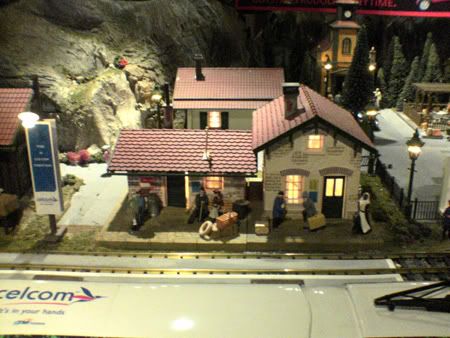 A cottage thing with workers. :)
Those little people living there sure are rich. :) New
Minis
at their disposal. :D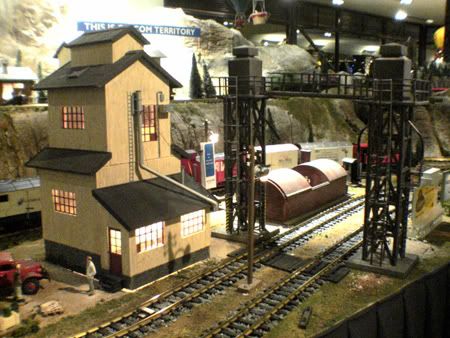 They really pay quite a lot of attention to the details of each item...well,most of them...I could spend an afternoon just looking at them. :) And could Celcom
STOP
putting their
'This is Celcom Territory'
crap everywhere? Its getting annoying, first it was funny but now it's a pain in the @$$!
They even included the train-operators in them. :)
Not forgetting Santa Clause too. haha. :D Poor guy must have lost his reindeeers and sleigh. Hope he doesn't miss his deadline. haha. ;)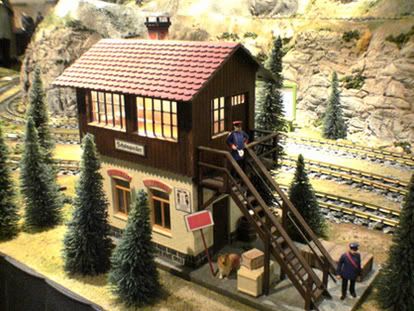 Nice house for the train operators. :)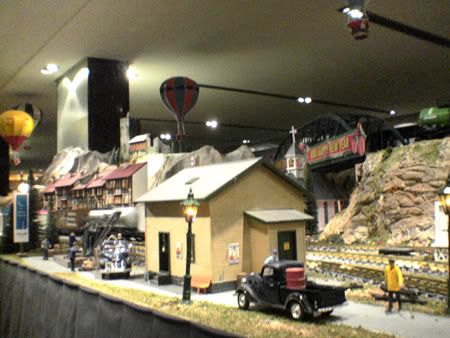 Look hot air ballons. :) Trucks and all too.
The train repair area I guess. :) Love this part of the train set. :)
Now this part is new, I think. Didn't see this last year. Now this really makes it look pretty life-like. :) Wonder what will they have next year. :) I mean...this year. :P